Norcold vs Dometic: A Comprehensive Guide to RV Refrigerators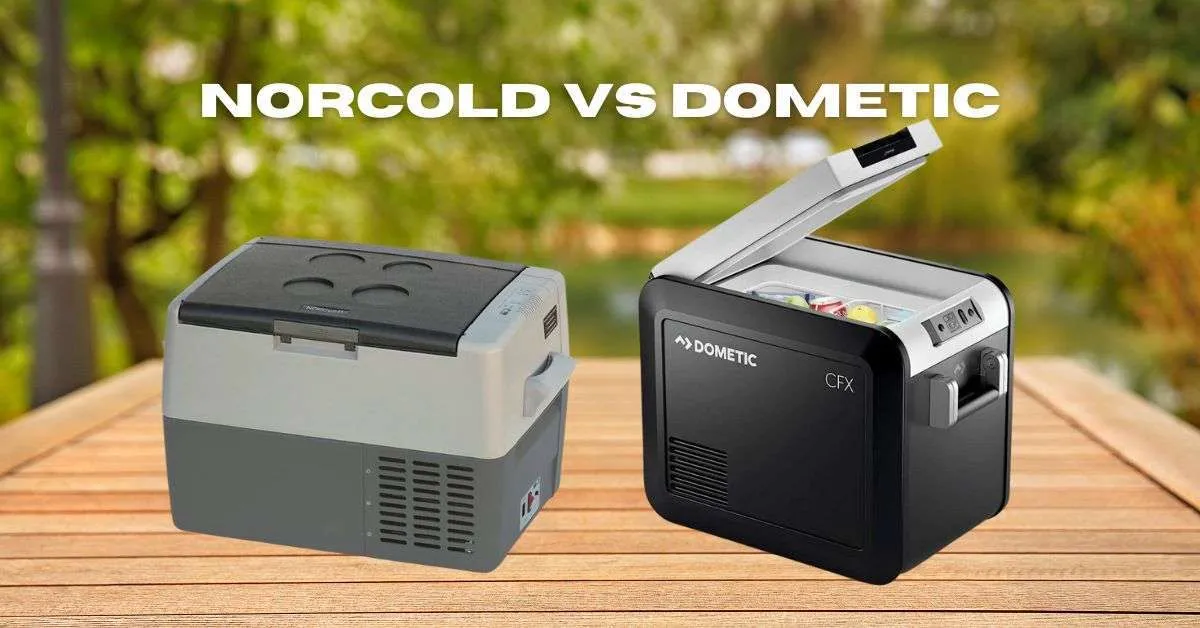 When it comes to motorhomes and RVs, ensuring the comfort of long trips is paramount. Among the essential amenities in these vehicles is the refrigerator, a crucial component for preserving food during extended journeys.
Two leading brands dominate the RV refrigeration market: Norcold and Dometic. This article delves deep into the offerings of both brands, comparing their histories, models, designs, and overall performance.
Norcold vs. Dometic: Refrigerator Comparison
| Feature/Model | Norcold | Dometic |
| --- | --- | --- |
| Origin | American brand based in California | Swedish company based in Stockholm |
| History | Producing RV refrigerators since 1959 | Introduced the first refrigerator in 1925 |
| Design | Absorption cooling system using electricity or LP gas | Silent absorption technology with digital displays and USB ports |
| Power Sources | Electricity and propane | 24V and 12V DC power and 110V AC consumption |
| Notable Models | | |
| NRF-30 | 1.1 cubic feet, portable, stainless steel interior | – |
| NRF-60 | 2.1 cubic feet, CFC-free insulation foam, separate refrigerator compartment | – |
| – | – | CFX-50W: Portable, separate freezer compartment, Wi-Fi app control, -8°F to 50°F temperature range |
| – | – | CRX-65 Coolmatic: Three-in-one unit, intelligent compressor speed control |
| Special Features | Energy-efficient, adjustable door bins, consistent temperature buildup | Noiseless operations, modern designs, battery protection settings |
| Recommendation | More durable and easier to repair | Broader range of models but smaller in size |
Norcold vs Dometic Comparison Table
My Personal Experience with Norcold and Dometic Refrigerators
Having traveled extensively in my RV, I've had the privilege of using both Norcold and Dometic refrigerators. Here's a brief account of my experiences:
Norcold: The NRF-30 model was a game-changer for me. Its compact size made it perfect for my solo trips, and the stainless steel interior was not only aesthetically pleasing but also made cleaning a breeze. The energy efficiency was evident as I noticed a significant reduction in my RV's power consumption.
Dometic: The CFX-50W was my go-to for family trips. The separate freezer compartment was a boon, allowing me to store frozen goods for longer durations. The Wi-Fi app control was a modern touch, enabling me to adjust the temperature settings remotely. However, I did find the size a bit limiting when traveling with a larger group.
Norcold vs. Dometic: Delving into Design and History
Norcold History:
Origins: Norcold began its journey in California in 1959, marking its presence in the RV refrigeration industry.
Growth and Acquisitions: The Stolle Corporation acquired Norcold in 1963, leading to an expansion in its range of products. To cater to the growing demand, especially in the Midwest, the company relocated to Sidney, Ohio, in 1964. By 1997, the Thetford Corporation had acquired Norcold, further cementing its position in the market.
Product Evolution: Over the years, Norcold expanded its product line, introducing cooling units in 1989 and continuously innovating its refrigerator models.
Design:
Cooling System: Norcold refrigerators predominantly utilize an absorption cooling system. This system employs a heat source, such as electricity or LP gas, to transform an ammonia-based refrigerant into gas. This gas circulates within the unit through metal coils, absorbing heat from the surroundings and converting back into a liquid, optimizing the cooling process.
Durability and Adaptability: Norcold refrigerators are known for their robust build, designed to withstand rigorous use. They can operate on both electricity and propane and can automatically switch between these power sources. However, they are sensitive to voltage fluctuations, so using a stabilizer is recommended.
---
Dometic History:
Origins: Dometic, a Swedish company, has roots that trace back to the early 20th century. The company made a significant mark in the RV electronics world when it showcased its first refrigerator in 1925.
Global Expansion: With its headquarters in Stockholm, Sweden, Dometic has grown exponentially over the years. The company now operates across the Asia Pacific, EMEA, and America, with its products available in over 100 countries. Their commitment to sustainability is evident, as their electronics are known for their low-carbon output.
Pioneering Achievements: Dometic is often credited as a pioneer in RV electronics. Their introduction of the silent absorption technology revolutionized the boat and RV refrigeration industry.
Design:
Silent Absorption Technology: Dometic's design emphasis is on advanced technology. They pioneered the silent absorption technology, ensuring noiseless operations in their refrigerators.
Modern Features: Most Dometic models come equipped with digital displays, interior lighting, and USB ports, catering to modern-day needs. The digital display features various power settings, and colored lights indicate temperature milestones. Additionally, battery protection settings help users manage power consumption efficiently.
User-Friendly Design: Dometic refrigerators often feature a click-to-close top lid, ensuring minimal air escape, and foldable handles for space-saving. Their design focus is on quick cooling, maintained by high-end insulation, making them efficient even in sub-zero temperatures.
Final Thoughts
Both Norcold and Dometic offer top-tier RV refrigerators. While Dometic boasts a broader range of models, Norcold shines in durability and ease of repair. Choosing between the two ultimately depends on individual preferences and specific needs. My personal experiences with both brands have been largely positive, with each having its unique strengths.