Allpowers Solar Panel Review: Meet My New Power Buddy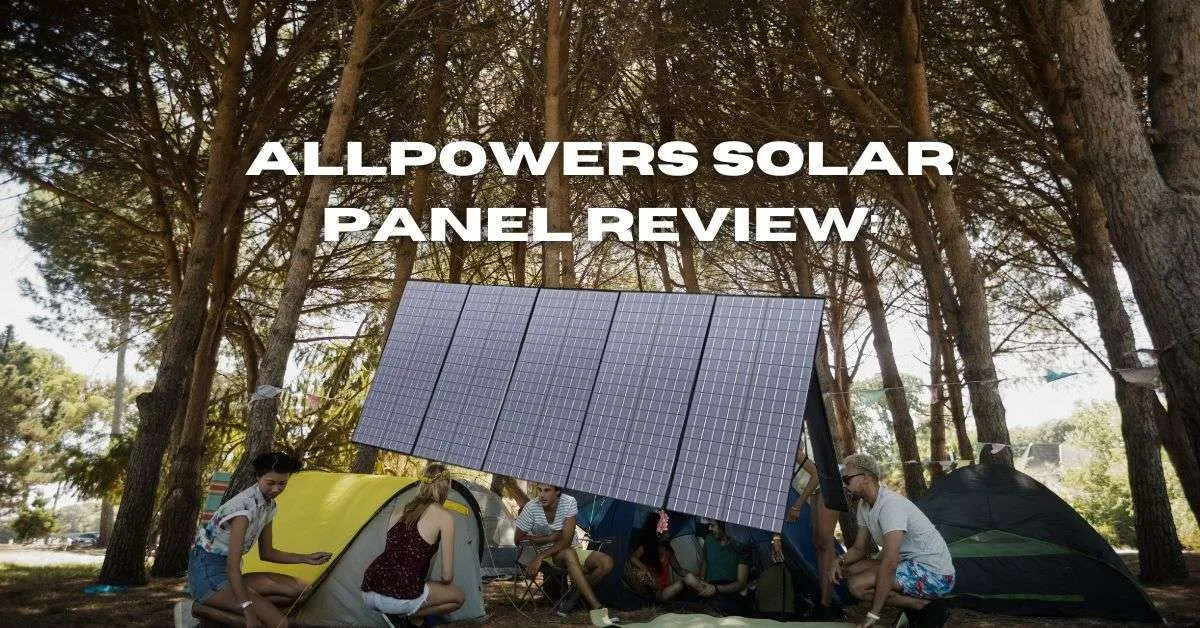 Last updated on September 21st, 2023 at 12:42 am
I'm excited to share my review of the Allpowers Solar Panel. Being an adventurous person who loves exploring off-the-grid camping sites, I have been looking for a reliable and efficient portable power solution. And guess what? The Allpowers Solar Panel proved to be just the thing I needed. In this review, I'll be sharing my experience with this solar panel, highlighting its features, and discussing its pros and cons. So, let's dive in and explore this power buddy together!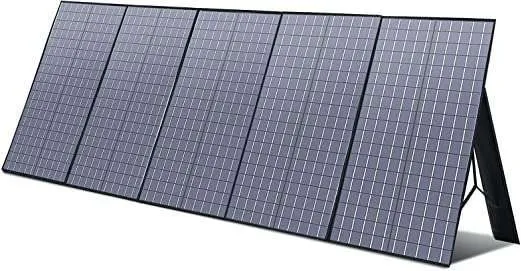 First Impression:
When I unboxed the Allpowers solar panel, I was impressed with its sturdy build and compact size. The panel comes in a carry bag, which makes it easy to pack along with your camping gear. It is foldable to a compact size, which is convenient for storage. The panel is made of high-quality materials and is weather-resistant, which means it can withstand harsh environmental conditions like rain and UV rays. The cables are long enough to connect to a variety of devices.
Performance:
The Allpowers solar panel is a 100W monocrystalline solar panel, which means it is highly efficient in converting sunlight into electricity. I tested it on a sunny day, and it worked perfectly. It charged my phone, tablet, and laptop quickly. I also connected my fridge, and it kept my food and drinks cold without any issues. The panel has two USB-A ports, one USB-C port, and an 18V DC output, which allows you to charge multiple devices simultaneously. The in-built smart chip ensures that the devices are charged in the safest and most efficient way possible.
What I Liked:
One of the things I loved about this solar panel is its versatility. It can be used for camping, RVing, emergency power backup, and more. The panel has a built-in kickstand that allows you to adjust it to the perfect angle for maximum sunlight exposure. This is crucial in ensuring that your devices are charged efficiently. The panel is also lightweight and easy to carry around. It is perfect for people who don't want to be tethered to electrical outlets and want to be off the grid.
What I Didn't Like:
While the Allpowers solar panel is excellent in performance and versatile, there are a few things I didn't like. Firstly, the cords could be better organized. They tend to get tangled up, which can be frustrating. Secondly, the panel's charging speed slows down when it is not in direct sunlight. This is a common issue with solar panels, but it's something to keep in mind.
Final Thoughts
Overall, the Allpowers Solar Panel is an excellent portable power solution. It is efficient, versatile, and easy to use. Whether you're going camping, RVing, or need emergency backup power, this solar panel is worth considering. Its only minor drawbacks are easy to overlook given its benefits. It's time to say goodbye to traditional power sources and embrace the convenience of solar power. I hope this review was helpful in deciding whether the Allpowers Solar Panel is right for you. Until next time, happy exploring!