Orca vs Yeti: The Ultimate Comparison Guide for Coolers"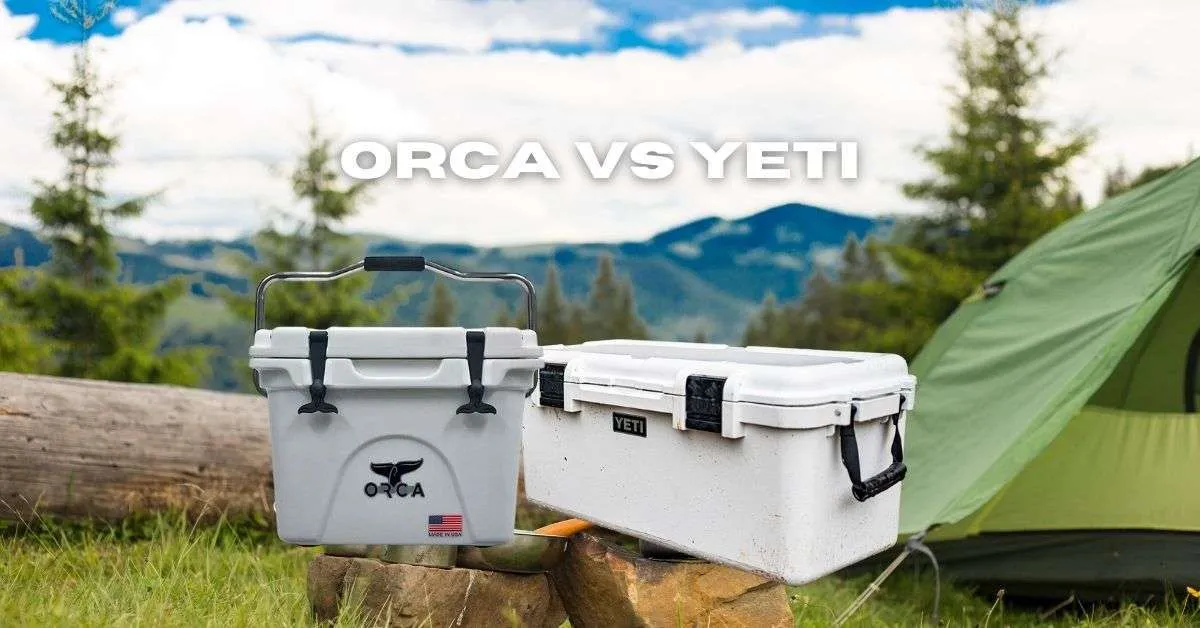 Last updated on October 26th, 2023 at 03:50 am
As authorities on camping gear and especially cooler reviews, we are often asked to weigh in on the Orca vs Yeti Coolers debate. Both of these brands are highly respected in the market, and choosing one over the other can be daunting.
In this article, we will provide an in-depth analysis of these two brands, comparing them based on a variety of factors to help you make an informed decision.
Orca Coolers vs Yeti Comparison
ORCA 20
ORCA 26
ORCA 40
ORCA 58
ORCA 75
ORCA 140
Capacity:
20-quart
Capacity:
26-quart
Capacity:
40-quart
Capacity:
58-quart
Capacity:
75-quart
Capacity:
140-quart
Dimensions:
• Inside:
14″ x 10″ x 11″
• Outside:
19″ x 13.75″ x 15″
Dimensions:
• Inside:
16.5″ x 12.25″ x 10″
• Outside:
23.75″ x 17.5″ x 14.75″
Dimensions:
• Inside:
19″ X 11.75″ X 11″
• Outside:
26″ X 17.5″ X 17.5″
Dimensions:
• Inside:
18.5″ x 12.3″ x 13.375″
• Outside:
27.2″ x 19.57″ x 18.75″
Dimensions:
• Inside:
27.5″ x 12.375″ x 12.625″
• Outside:
35″ x 18″ x 18″
Dimensions:
• Inside:
31″ x 15.5″ x 15.6″
• Outside:
40″ x 23.5″ x 20.875″
Weight:
17lbs
Weight:
19lbs
Weight:
24lbs
Weight:
32lbs
Weight:
35lbs
Weight:
50lbs
Get Best Price
Get Best Price
Get Best Price
Get Best Price
Get Best Price
Get Best Price
Design and Construction:
When it comes to design and construction, Orca and Yeti coolers don't disappoint. Orca coolers are American-made and feature roto-molded construction for exceptional durability and damage resistance.
Yeti coolers also utilize roto-molding and are designed to withstand the toughest environments, from extreme heat to freezing temperatures.
Key Takeaway
Your choice might hinge on specific design preferences and brand loyalty, as both offer stellar durability.
Orca: American-made with a reputation for withstanding harsh conditions.
Yeti: Renowned for its resilience in extreme temperatures and environments.
Size and Capacity
Size and capacity are important factors to consider when purchasing a cooler. The Orca cooler comes in sizes ranging from 20 to 140 quarts, while the Yeti cooler ranges in size from 14 to 350 quarts. Both brands offer a variety of sizes to meet any need, whether you require a small cooler for a day outing or a large one for a week-long camping trip.
Yeti Coolers Vs Orca Comparison
Yeti Tundra
Yeti Roadie 24
Yeti Hopper
Yeti Tank
Size
29 – 330 QT
Size
23.6 QT Only
Size
20 or 30 QT
Size
42 or 82 QT
Rotomolded
Rotomolded
Soft
Rotomolded
Bottom line
One of the best ice chests our there. A truly versatile cooler to meet all your needs.
Bottom line
A solo adventurer's best friend when it comes to cooling needs. One size, so many possibilities.
Bottom line
An ultra-portable cooler bag. Not only it keeps stuff cool but looks cool too.
Bottom line
A party tub like no other. Keeps all your drinks iced till the next morning.
Get Best Price
Get Best Price
Get Best Price
Get Best Price
Hiking with Yeti – A Mountainous Expedition
I took a cooler for a spin on a hiking expedition in the Rocky Mountains in the fall of 2023, where my Yeti Roadie 24 was put to the test amidst fluctuating temperatures and rugged terrains.
Pros:

Compact and Portable: The Yeti Roadie was a breeze to carry, with its lightweight design and comfortable handle making it suitable for the trails.
Consistent Performance: Despite the varying altitudes and temperatures, the Yeti maintained a consistent internal environment, safeguarding my food and drinks.

Cons:

Price Point: The investment in the Yeti cooler was significantly higher, which might be a consideration for budget-conscious adventurers.
Capacity: While the compact size was great for portability, I found myself limited in terms of storage capacity for longer treks.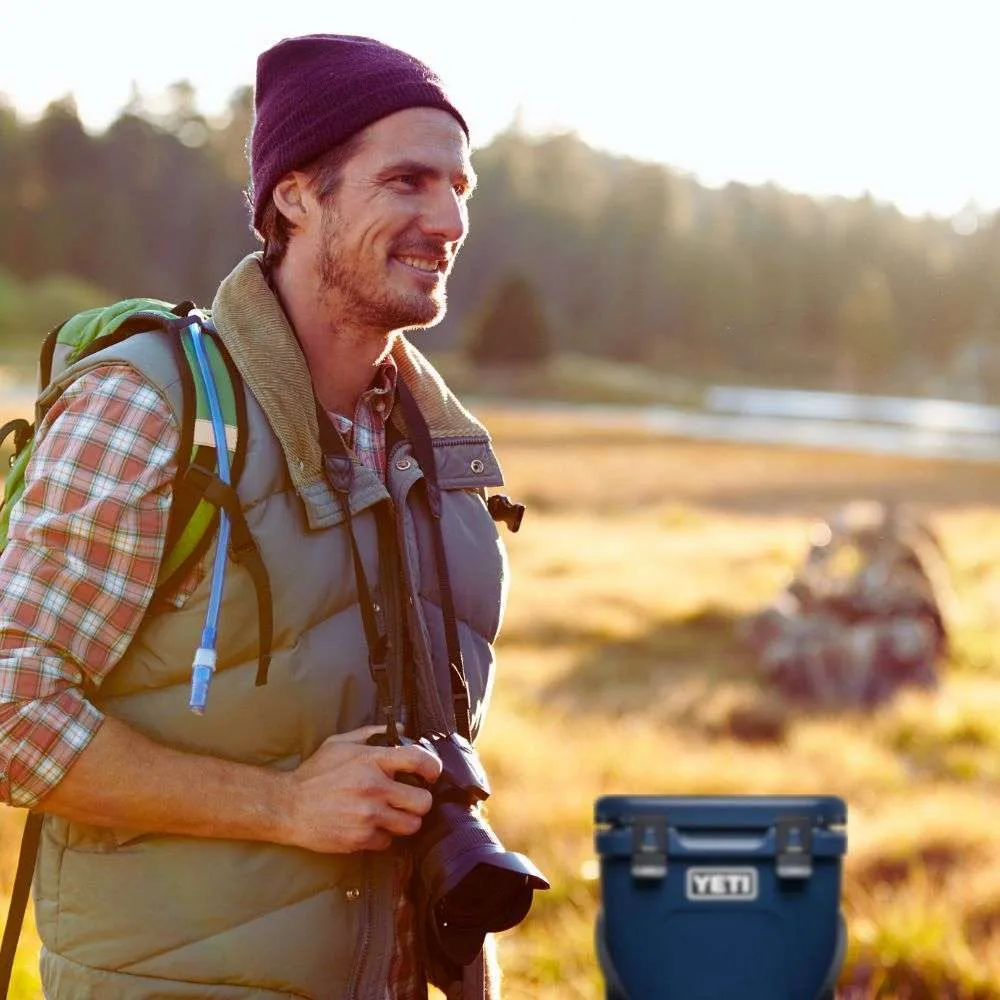 Insight: The Yeti cooler, while excelling in portability and consistent performance, may pose considerations in terms of budget and capacity for extended adventures.
Insulation
The insulation of a cooler is critical for maintaining your food and beverage temperature. Orca coolers feature two-inch polyurethane insulation in the walls and lid for superior ice retention. Yeti coolers have two inches of insulation in the walls and lid and a freezer-grade gasket to prevent air exchange.
Portability
Portability is another critical factor when deciding on a cooler. Orca coolers feature comfortable, easy-to-grip handles that make them easy to carry even when they are fully loaded. Yeti coolers come with sturdy handles as well as tie-down points to secure them during transport.
Price
Price is always a factor to consider when making a purchase, and coolers are no exception. Orca coolers are priced slightly lower than Yeti coolers, making them a budget-friendly option. However, it's essential to note that both brands are high-quality and will offer outstanding performance for years to come.
Orca Coolers
Get ready to be the ultimate host with an Orca cooler! Whether you're prepping for a big bash or just getting out of town this weekend, we've got your back regarding coolers. Finding the right size couldn't get any easier – choose from our set range of 20 qt., 26 qt., 40 qts., 58qt,, 75qt and 140qts that caters all sizes in between!
Yeti Coolers
With the YETI Tundra series, you can go small or large! Personal-sized coolers like the Roadie 20 are ideal for solo travelers. For bigger groups, a wide variety of sizes are available to fit everyone and their needs; from 20 cans up to 268 – it's easy to keep your drinks chilled regardless of how many people tag along! Plus, all models feature durable rotomolded designs with strong latches that have been rigorously field tested so bring on any terrain…the perfect companion for wherever life takes you this summer.
What's My Favorite Ice Chest
The Orca 40 Ice Chest is my favorite because it has a great combination of features and functionality. It has an airtight seal that keeps food and drinks fresher for longer. The insulation used in the walls of the chest also keep items cold or hot for up to 10 days, allowing you to take the chest on camping trips and other outdoor excursions with confidence.
The chest is made from durable materials that can withstand bumps and minor impacts without compromising its integrity.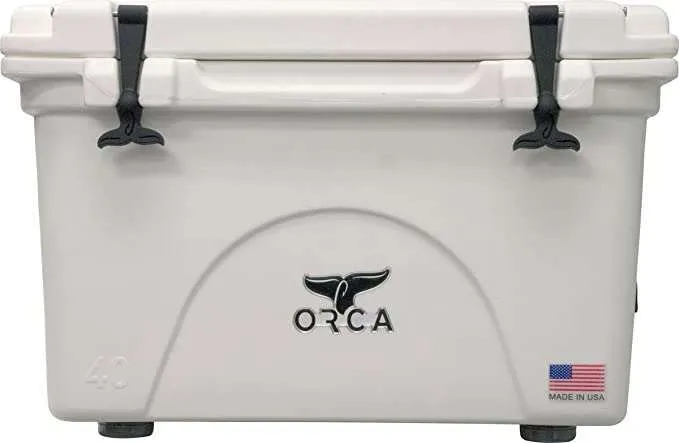 The Yeti Tundra Ice Chest is my second favorite because it offers similar features as the Orca 40 but with more capacity. Its walls are designed with two-inch thick foam insulation, which means items stay colder longer. Additionally, its heavy-duty rotomolded construction results in a durable yet lightweight design that can take a beating without breaking down.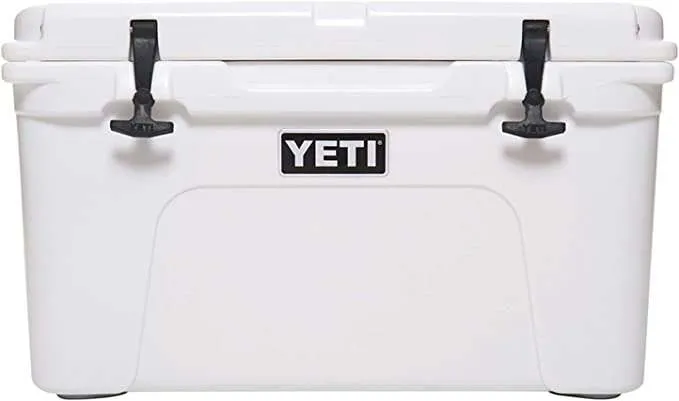 Final Thoughts
In summary, Orca and Yeti coolers are exceptional products that offer durability, insulation, and portability. The decision between Orca vs. Yeti ultimately comes down to personal preference and specific needs. This article has provided you with the necessary information to make an informed decision. Whether you choose Orca or Yeti, you can confidently purchase a top-of-the-line cooler that will deliver years of reliable performance.