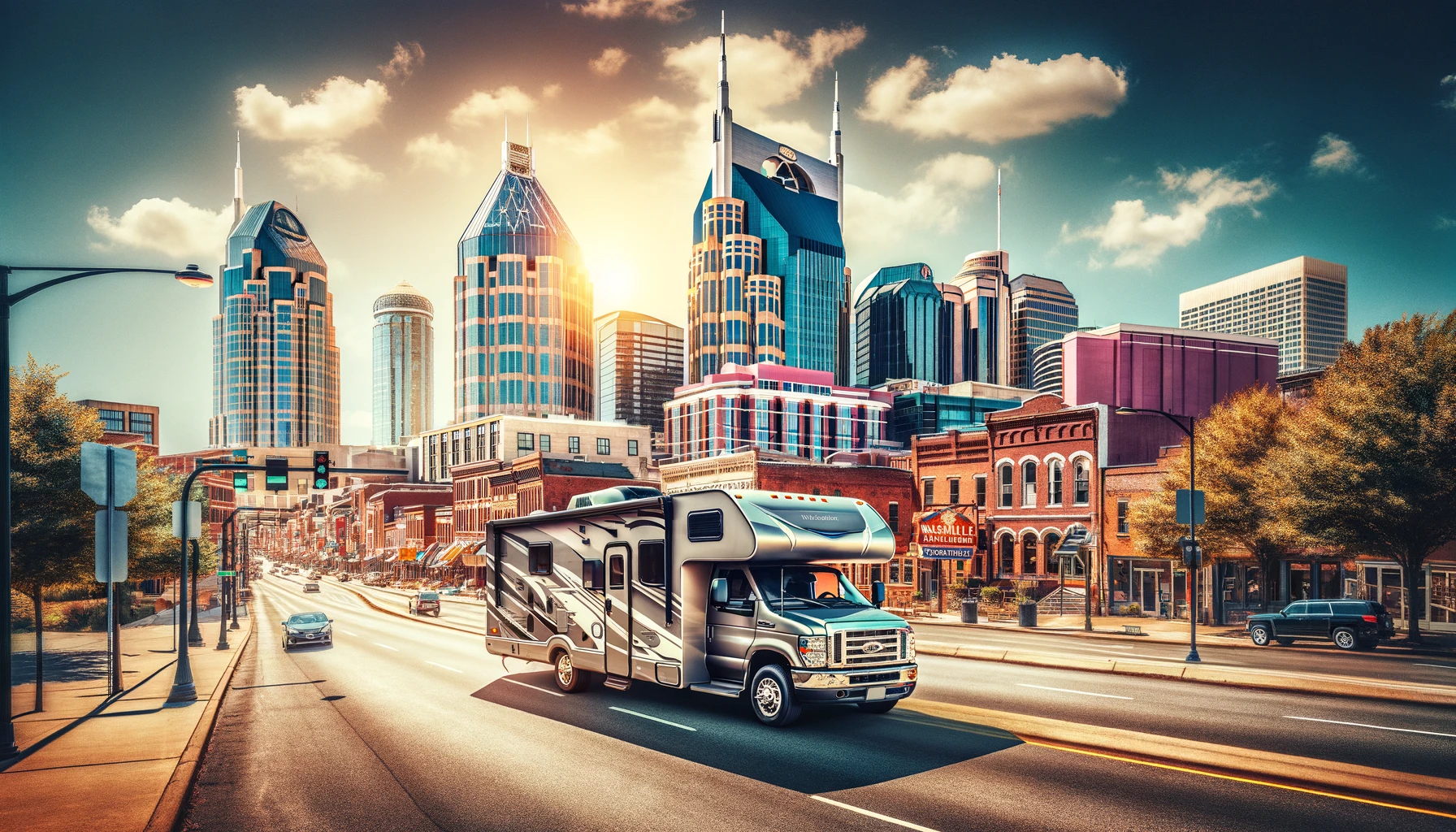 Last updated on November 25th, 2023 at 04:14 am
Nashville, Tennessee, often hailed as the "Music City," is renowned for its vibrant music scene, particularly country music. The city boasts iconic venues like the Grand Ole Opry and the Country Music Hall of Fame.
Top 6 Local Things to Do
Visit the Grand Ole Opry: Experience live country music.
Explore the Country Music Hall of Fame: A must-visit for music lovers.
Walk the Honky Tonk Highway: Enjoy live music bars.
Tour the Ryman Auditorium: A historical music venue.
Stroll through Centennial Park: Home to a full-scale Parthenon replica.
Enjoy the local cuisine: Try the famous Nashville hot chicken.
Why Nashville is Great for RV Camping
Nashville's mild climate and scenic landscapes make it an ideal destination for RV camping. The city's proximity to lakes and parks adds to the appeal for outdoor enthusiasts.
Popular Nearby Cities
Franklin: Known for its historic downtown.
Clarksville: Offers beautiful natural escapes.
Murfreesboro: Rich in Civil War history.
RV Parks and Stays
Best RV Park: Nashville Shores Lakeside Resort, offering lakeside views and amenities.
Budget Options: Two Rivers Campground and Nashville KOA, both providing excellent facilities at affordable rates.