Cruise America RV Rental Review: My Epic Adventure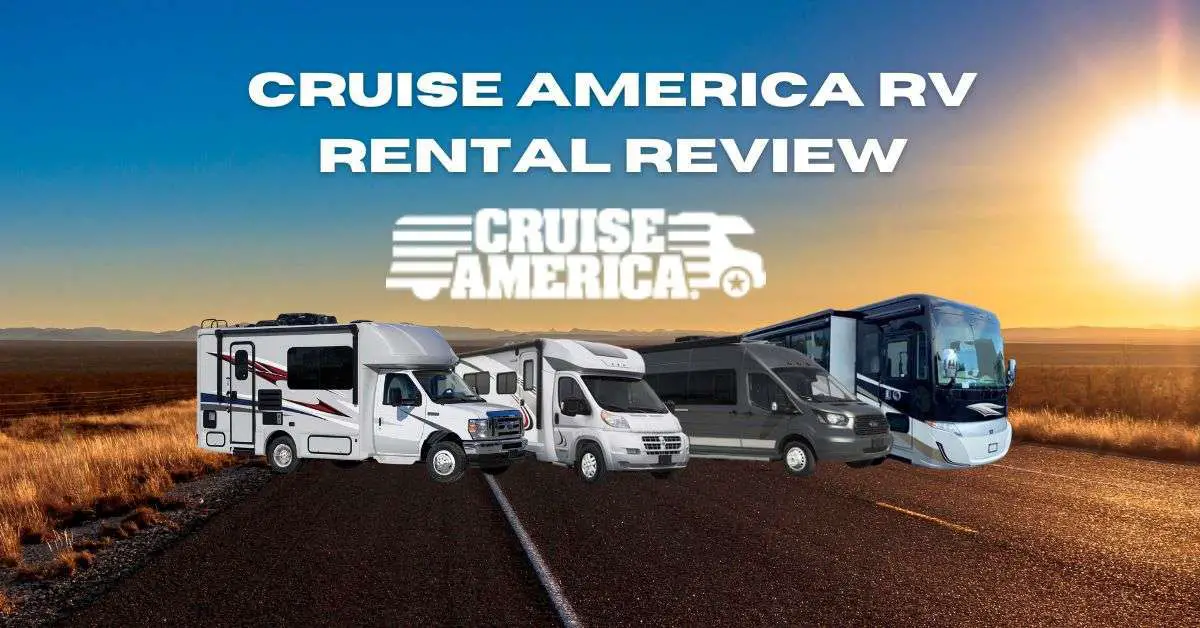 Last updated on September 21st, 2023 at 12:42 am
RV camping is a perfect choice if you're looking for a unique and exciting way to explore the great outdoors. I recently rented an RV from Cruise America, which exceeded my expectations.
From the hassle-free booking process to the convenience of having everything you need onboard, this is one of the best ways to travel. So, if you're planning your next adventure and considering RV rental, read on to know why Cruise America is the perfect choice.
First Things First
First, let's talk about the booking process; it was a breeze. I went to the website and entered my desired pickup location, dates, and the number of people in my group. I was pleasantly surprised by the ease of use of the site, and it wasn't burdened with lots of irrelevant information. The alerts and reminders sent before the pickup date were a nice touch, making the entire process hassle-free.
Explore our comprehensive review of the best RV rental websites in this exquisite country! Experience your next thrilling escapade with a splendid assortment of luxurious RVs at your disposal. Let the extraordinary journey commence!
The RV itself was well maintained and spacious. It was big enough for my family of five, and we had ample space to move around. The RV was well equipped with everything we needed for our journey, including a kitchen complete with a fridge, stove, and kitchen utensils. My family and I could cook our meals on the move, which made the trip even more enjoyable.
The facilities on board, such as the toilets and the shower, were well maintained, and we always had hot water. Plus, the beds were comfy and provided a good night's sleep after a day full of outdoor activities. My kids loved the experience of sleeping in an RV – they kept saying it was a "big adventure."
The flexibility of an RV meant we could travel at our own pace. We could stop at a scenic spot, get out and stretch our legs, take in the breath-taking views, and continue our journey whenever we were ready. It's all about the journey, and with an RV, we made that journey our own.
Other Famous RV Share Hire or Rental Companies
Take a moment to explore the wide array of RV hire companies that we've thoroughly reviewed. These companies offer exceptional services and cater to various needs and preferences. Whether you're looking for a luxury RV for a cross-country adventure or a budget-friendly option for a weekend getaway, our detailed reviews will help you make an informed choice.
Final Thoughts
In conclusion, renting an RV is a perfect choice if you're looking for a unique and exciting way to explore the great outdoors. And if you want to take the stress out of the experience, Cruise America is the RV rental company for you.
With their hassle-free booking process, well-maintained and equipped RVs, and excellent onboard facilities, your family will have an epic adventure, one they'll never forget. I can't wait to take my family on another RV adventure, and I hope this review has inspired you to do the same. Happy travels!