Rapid Jack vs Trailer Aid: Which One to Choose?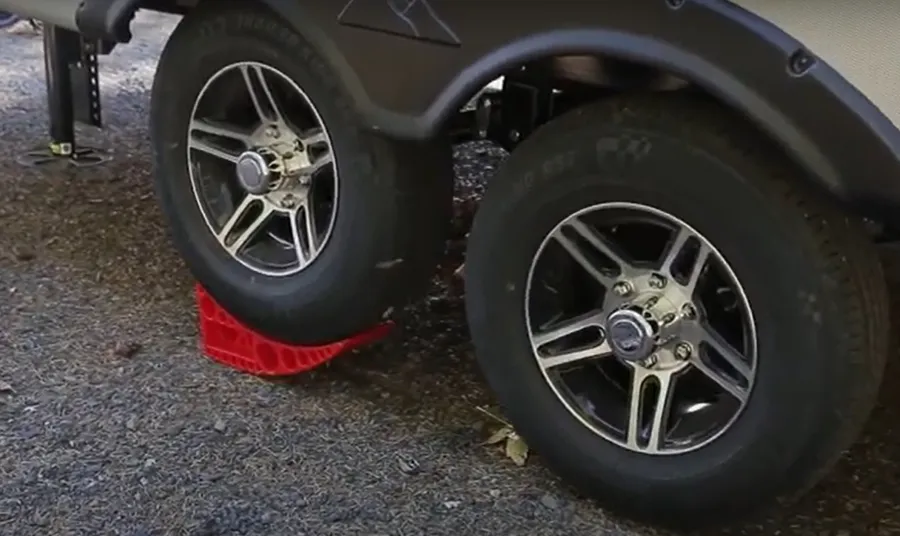 Last updated on September 21st, 2023 at 03:05 am
The Rapid Jack and trailer aid are very handy. They have both proved their place in the market. Any time you are embarking on a long trip or hike, you need to carry along the best tire-changing ramps so you can fix your tires quickly when the need arises.
These competitors mainly differ in one main area. The trailer aid produces multi-purpose products while the Rapid Jacks focuses on service to RV tires only. Other differences are in the materials used, weight, special features, and price. 
This article gives a comprehensive comparison between the Trailer aid and Rapid Jack as well as their specifications.
Rapid Jack vs Trailer-Aid – Comparison Chart 
You can count on the Rapid Jack and Trailer-Aid to supply authentic products to revolutionize your tire-changing experience. Below is a comparison chart that highlights the key areas where they differ. 
| | | |
| --- | --- | --- |
| Specifications  | Rapid Jack  | Trailer-Aid  |
| Materials  | Plastic  | Strong polymer  |
| Weight  | 6.87 pounds  | 5 pounds  |
| Special feature  | TUFF chock for extra support  | Additional lift that carries 15000lbs  |
| Price  | $60 to $65 | $90 to $95 |
| Multi-purpose  | Available only for RVing and camping  | Supplies products for boating, RVing, camping, and towing |
Rapid Jack vs Trailer-Aid Tire Changing Ramps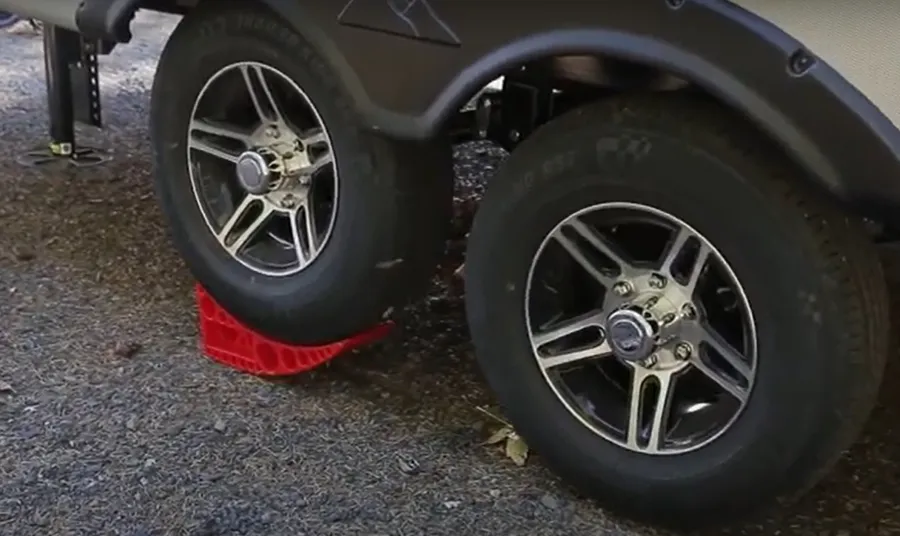 There are some key dissimilarities between the Rapid Jack and Trailer Aid tire changing ramps. 
Materials 
The choice of materials and components for a tire-changing ramp is vital. These go a long way in determining stability and durability. Trailer-Aid employs better and more advanced features compared to its counterpart.
Their tire-changing ramps are made of solid polymer materials. This material is specially selected for its lightweight nature and guarantees firm durability. Furthermore, the important polymer components are 100% environment-friendly. This means that you can recycle the product anytime. 
On the other hand, Rapid Jack ramps are made of standard plastic materials. Thus, this product is not as durable and stable. Moreover, plastics are harsh on the environment. Therefore, when it comes to materials, your best bet for tire-changing ramps is Trailer Aid. 
Durability 
As mentioned above, you can count on Trailer Aid tire changing ramps to serve you for the long term. They also enhance capability compared to Rapid Jack. Thanks to its solid polymer materials, the ramp is protected from unnecessary scratches, wear, and tear.
Also, cleaning the product saves you maintenance time. The polished corners and outlet layer of the Trailer Aid ramp can withstand robust abrasions and other extreme conditions of use. 
Meanwhile, Rapid Jack features standard materials that compromise the product's longevity. Therefore, the ramp is susceptible to abrasions and harsh conditions. 
Special features 
Each tire-changing ramp comes equipped with unique features. When it comes to these special features, Trailer-Aid is relatively ahead of Rapid Jack. The Trailer Aid ramps come with an additional lift that is designed to carry up to 15000lbs of extra weight.
Rapid Jacks comes equipped with a special TUFF Chock that gives extra support. 
Price 
In terms of pricing, Trailer-Aid is more expensive than Rapid Jack ramps. A set of Trailer-Aid ramps will cost you around $90 to $95. For Rapid Jack ramps, this price drops from $70 to $75. 
Multi-purpose features 
It is advisable to go for a tire-changing ramp that will come to your aid on multiple vehicles. The ramps by Trailer-Aid are designed to be used on several other vehicles and enhance the tire-changing experience. It can be used for RVing, camping, tailgating, grilling, towing, and boating. Therefore, you can always carry it with you on your outdoor experiences. 
Rapid Jack unfortunately does not feature a multi-purpose quality or service. Its use is only limited to RV trucks and vehicles. 
This video may help you to Change a trailer tire with the Andersen Rapid Jack
FAQs 
Conclusion 
When going for a tire-changing ramp, many factors come into play. At the end of the day, you need to have one that is stable and will last you a long time. In many aspects, Trailer-Aid tire-changing ramps triumph over Rapid Jack.