4 Common Intech Sol Dawn Problems & Solutions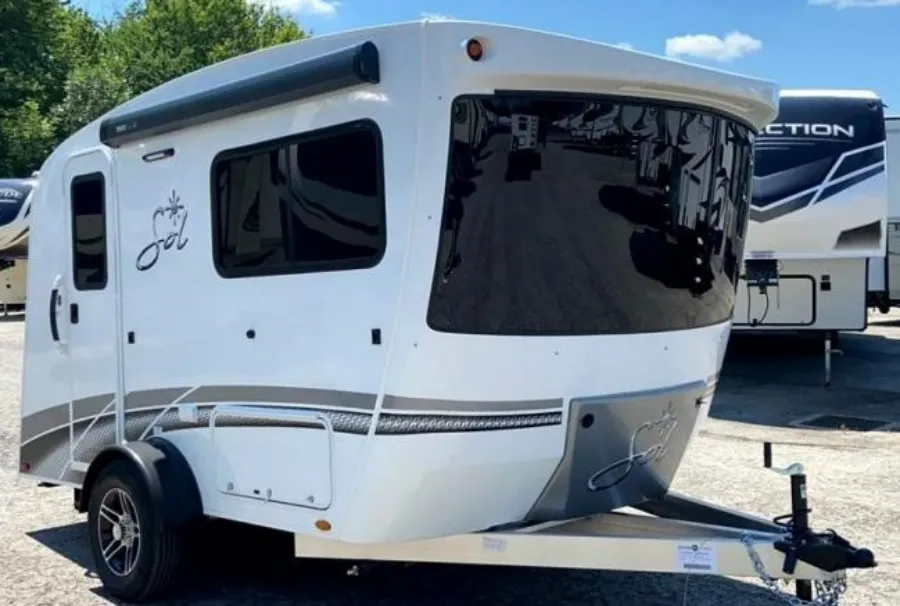 Last updated on June 15th, 2023 at 09:07 am
The inTech RV made its debut in the market in 2010 with great features and designs for its trailers and campers. It is a very promising brand and strives to deliver to the expectations of outdoor enthusiasts. The main feature that attracts buyers is the exterior aluminum cage. However, there are some known issues associated with this RV. 
These problems include large-sized beds, bad insulation, insufficient storage space, and damaged window blinds. Some of these issues are complicated and can majorly be attributed to the small and compact interior space of the inTech RV. However, some of them will need small repairs and fixes to get them to working order. 
This post aims to highlight the common problems of the inTech Sol Dawn RV and how to solve some of them. 
Intech Sol Dawn Common Problems and Possible Solutions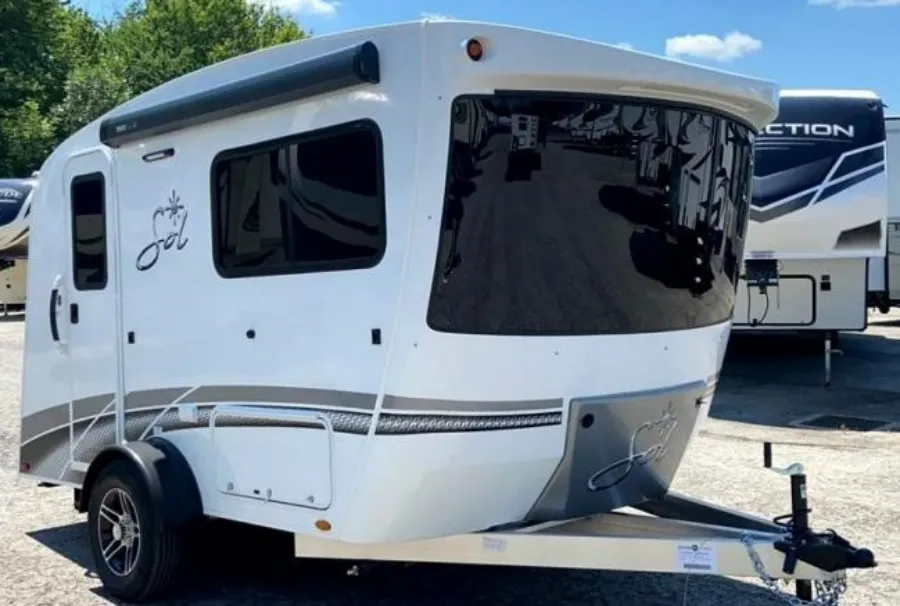 In Tech RV is a great choice for camping. It features a comfortable and pretty luxurious dinette space that accommodates 3 to 4 people. There are large windows that ensure you get more than a glimpse of the beautiful scenery on the way. However, previous customers have recorded encountering some issues with this camper. 
| | |
| --- | --- |
| Problems  | Solutions  |
| Queen-sized bed  | Replace with smaller ones |
| Bad insulation  | Place pillows on the walls |
| Inadequate storage spaces  | Use hanger extenders  |
| Damaged window blinds  | Replace damaged ones  |
Large bed 
This RV is fitted with queen-sized beds for rest at night. Ideally, the beds are to provide a comfortable place to rest after a long journey. For campers, however, queen-sized beds tend to take up much space given their compact designs.
Also, the interior space of these campers gets compromised due to the large-sized beds. Moreover, getting out of bed is an issue since there is only one wall on the bathroom side. The side tables also take up space and it becomes difficult to move around furniture. 
It becomes very challenging any time you want to move around in a crowded camper. 2 to 3 people cannot live comfortably. Because of the large bed, adjusting the other furniture in the room becomes problematic. 
Solution 
This issue can be solved by replacing the beds with small ones that can fit adequately in the interior structure. Moreover, you can remove the tables that are placed over each other on the window side. 
Insufficient Storage Space
InTech trailers are known for their small-sized interior and few cabinets. Therefore, storage space has been a main issue. Considering that you need to take with you a lot of luggage and camping tools when going on a trip, the storage space could be increased.
It becomes a challenge to store clothes and other luggage for two or more people. Due to this, people opt to leave their luggage on the floors which causes other issues. They irritate people trying to move around and could hurt them as well. 
Moreover, the bathrooms have less space and minimal headroom. This is problematic when the droplets from the shower come into contact with the construction material— it causes leakage and scrapping of the material. When the occupants' clothes are placed in the open, they are exposed to dust.
Solution 
To resolve some of the storage issues, you can opt to use extenders in the cabinets so you can be able to hang more clothes. 
Bad Insulation 
Living in the interior can become unbearable during the winter days since the walls have poor insulation. This becomes a major issue for those who cannot survive in the winter. The walls are not designed to restore and maintain temperatures during the winter and thus it gets too cold inside. 
As a result of the poorly insulated walls, the water tanks and water pipes inside the camper also remain cool during winter. The pipes can burst or leak from different locations due to frozen temperatures. Molds can also grow since there is increased moisture content.  
Solution 
This issue can be resolved by placing pillows around walls to prevent coldness from coming from the walls. It is advisable to coat them with a layer of fiberglass to prevent heat loss and maintain temperatures. 
Damaged Window Blinds 
The window blinds play an important role in preventing unnecessary heat and light to get inside. The blinds also add a relaxed and luxurious look to the camper.
However, there have been some complaints that the blinds start to break in the first few months of use. They tend to break when frequently used and since they are made of low-quality materials. 
Solution 
If damaged completely, you will have to install new blinds. If only one or two slats are damaged, you can screw them in place. It would help if you did not open and close them frequently at a single time. Whenever there is excessive heat and light, it would be best to close them.
FAQs 
Final THoughts
InTech RV came with a blast in 2010 as it launched its RVs with excellent designs and specifications. Although they come with some issues, they are still a favorite among many. This article has discussed the issues associated with the inTech Sol as well as the solutions.