5 Common Dynamax Isata 3 Problems with Solutions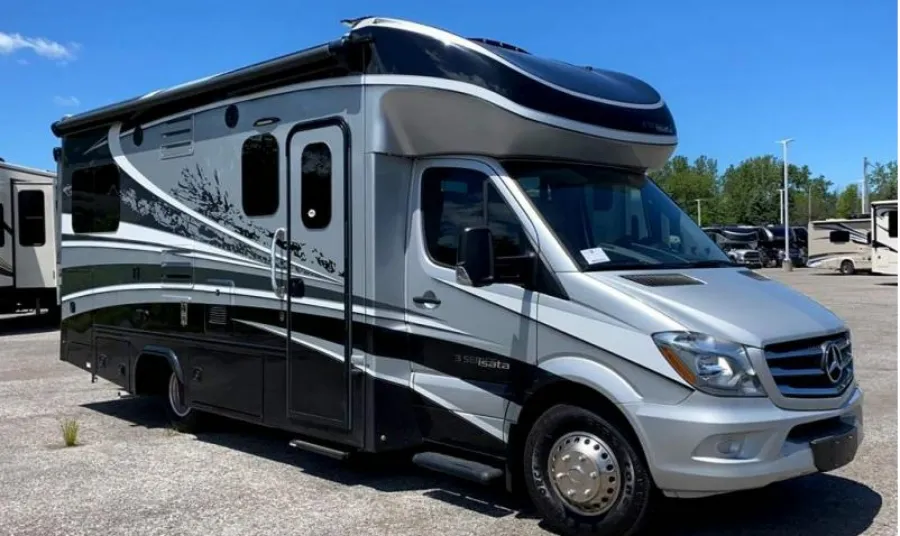 Last updated on November 16th, 2023 at 08:52 am
Dynamax is a renowned brand in the camping industry. It is known to manufacture some of the top-in-class motorhomes and RVs for your outdoor adventure. However, there are some common problems that you are likely to encounter with this motorhome, often due to frequent use or failure to maintain it properly.
There are some common problems that are synonymous with the Dynamax Isata 3. These include furnace fumes, electrical issues, window shade problems, roof leaks, and no battery power. Thankfully, they can easily be solved. Whenever you are in doubt, you can always have a professional check it out for you.
This article aims at giving you insight into the common problems with the Dynamax Isata 3 as well as their solutions so you know what to do when it happens to you.
Dynamax Isata 3 Problems and Possible Solutions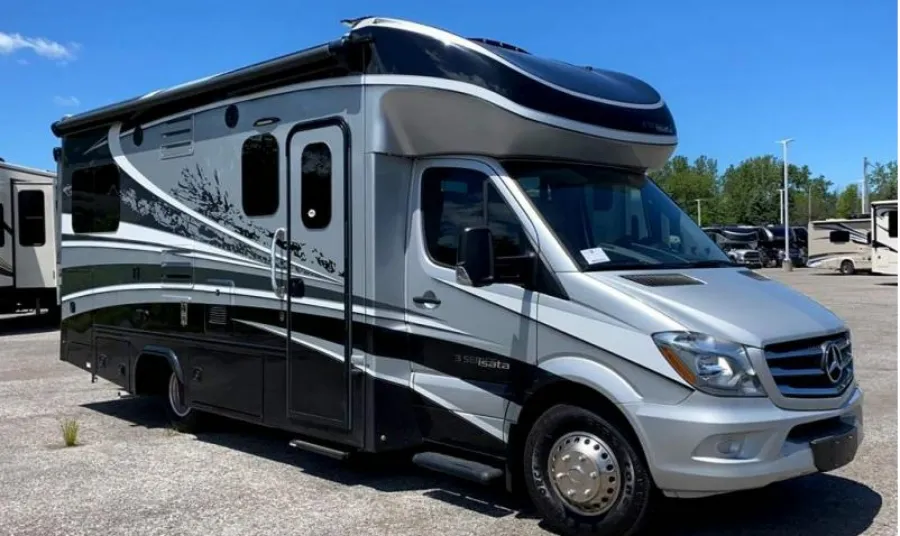 Camping trips are great loads of fun, especially if you are taking a long trip on a comfortable and fully-equipped RV or motorhome. These campers are designed to give you cooking spaces, a toilet, and a place to sleep cozily in a covered shelter when outdoors.
One such RV is the Dynamax Isata 3. Dynamax is a trusted brand that you can count on to give you an unforgettable experience outdoors. Overall, it has a great floor plan, enough storage, and is well-equipped.
Like any other RV, it may experience some problems here and there with frequent use. Below are some of the common Dynamax Isata 3 problems and their solutions. 
Electrical Issues 
In truth, no device is designed to run forever—at some point, they run into issues that need repair or replacement. Thus, electrical problems are the most common. Generally, motorhomes have a limited overall current output.
Even if you use a generator or battery to increase power, it is still limited compared to the unlimited current in your home. This indicatively means that there is only a limited number of appliances that can be plugged in at a time to prevent short-circuiting the switch.
The switches can break down and the appliances are also at risk of getting damaged. 
Solution 
In case it happens, the only solution is to replace the outlets with new ones. A voltmeter is used to take the readings of the switch's conditions before replacement. Another preventive measure is to use switches and adapters that have fuses in them. The fuses work to break the circuit in case of fluctuations. You can always replace a blown fuse. 
Furnace Fumes 
Many buyers will admit that the furnace feature in the Dynamax Isata 3 was a selling point. However, their pleasure was short-lived since when you turn on the furnace, you are only left alarmed by the number of fumes produced. However, you need not worry. This problem is entirely controllable.
Solution 
All you are required to do is to open all doors and windows once you turn on the furnace and keep it on for 30 minutes. This is enough time for all the fumes to clear out of your RV and for the furnace to continue working with no issues. 
Window Shade Problem
The Dynamax Isata 3 is designed with magnetic strips on the windows. These strips are tasked with keeping the shades shut in the cab areas and will not budge even if the car is shaking a lot. They are a great feature in any motorhome and you are required to ensure that they do not come off.
However, these strips are often attached to their slots using sealants which tend to dry off and come apart with time. You can temporarily put the strips back with a sharp object but they eventually come off. 
Solution 
If the shades manage to come off, you can use a sealant to fix them in place. Ensure you do not use much of the sealant as it could cover up the magnetic strip. A sealant tape can also come in handy.
Roof Leak 
The Dynamax Isata is built with an insulated roof that is designed to keep water and other foreign objects from entering the RV. However, sometimes this roof may start to leak especially when exposed to harsh weather.
Also, punctures may have occurred when you drove under a tree with thick branches. A leaking roof is a cause for concern as the situation may escalate if you do not stop it in time. An uglier situation that may result from it is mold growth, which is not only unhealthy but also leads to respiratory distress. 
Solution 
If you notice a visible hole or identify the specific area that your roof is leaking, it would be best to patch it with a sealant. You can also use pieces of PVS and cover them with sealant tape. If you are not dealing with localized leaks, inspect the roof's seams and clean them carefully so you can check for any damage. 
No Battery Power 
A bad or dead battery is also a common occurrence. If you do not form a habit of disconnecting the battery whenever your RV is not in use, it can get drained or damaged. Also, it is important to ensure that the battery is always filled with distilled battery water. 
Solution 
The easiest solution to this is to charge the battery and ensure optimal fluid levels are maintained at all times. Also, always have a new battery in tow whenever you go on journeys. 
FAQs 
Conclusion 
The Dynamax Isata 3 really exceeds the expectations of many. The brand is not only customer-oriented but also ensures that you get all you need in a camper. Despite all its wonderful features, there are several concerns with the RV that you should know about. They are as outlined above, as well as plausible solutions to each. 
You Can Also Read: