Modesto Reservoir Camping: Unwind in Nature's Haven
Last updated on May 31st, 2023 at 05:10 am
When it comes to camping, ask me even a month ago and I was more inclined to leave it to the experts! But Modesto reservoir camping turned that all around for me. From the cozy cabins to breathtaking nature views, this is not your typical campground. With convenient amenities and loads of activities, you'll never run out of things to do here. Even better, there is something for everyone so you can enjoy your time with family and friends.
Throw in some delicious grub from nearby restaurants and unbeatable lakeside sunsets, what's not to love?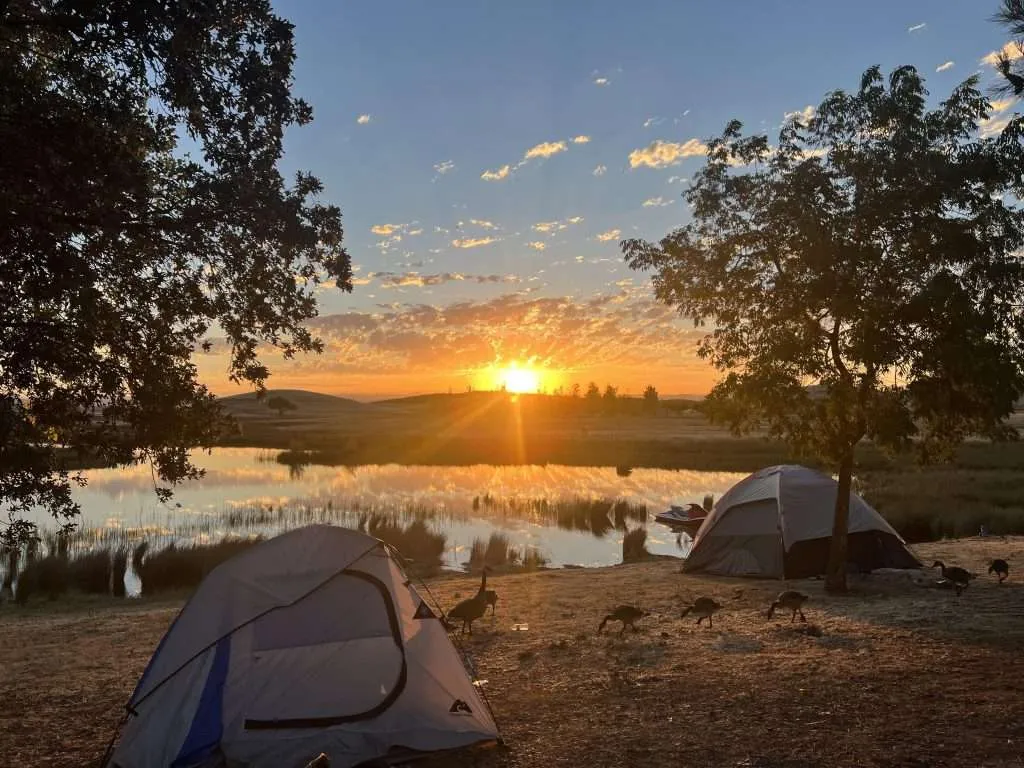 Location of Modesto Reservoir camping grounds
Modesto Reservoir Regional Park is located at 18143 Reservoir Rd., a few miles from the town of Waterford, just off Highway 132. It offers over 3,200 acres of land and 2,800 acres of reservoir for recreation and camping. For camping reservations, please click the link below:
Key Features
Campsites with full hookups
Picnic shelters
Restrooms
Barbecues
Picnic tables
Archery range
Radio control electric airplane field
Recreation
Swimming
Fishing
Boating
Water/jet skiing
Bird watching
Waterfowl hunting (with permit) Information available here
Modesto Reservoir Camping is an excellent spot for nature lovers and fishermen alike! Our aquatic ecosystem features Rainbow Trout, Redear Sunfish, Largemouth Bass, Channel Catfish, and Bluegill guaranteed to give your rod some action. To ensure everyone can enjoy the reservoir's serene waters we ask that pets and gas containers stay away thank you very much!

*Swim and boat at your own risk, as water levels fluctuate.
Map Of Modesto Reservoir Regional Park