Lake Henshaw Camping: What to Do & How To Enjoy It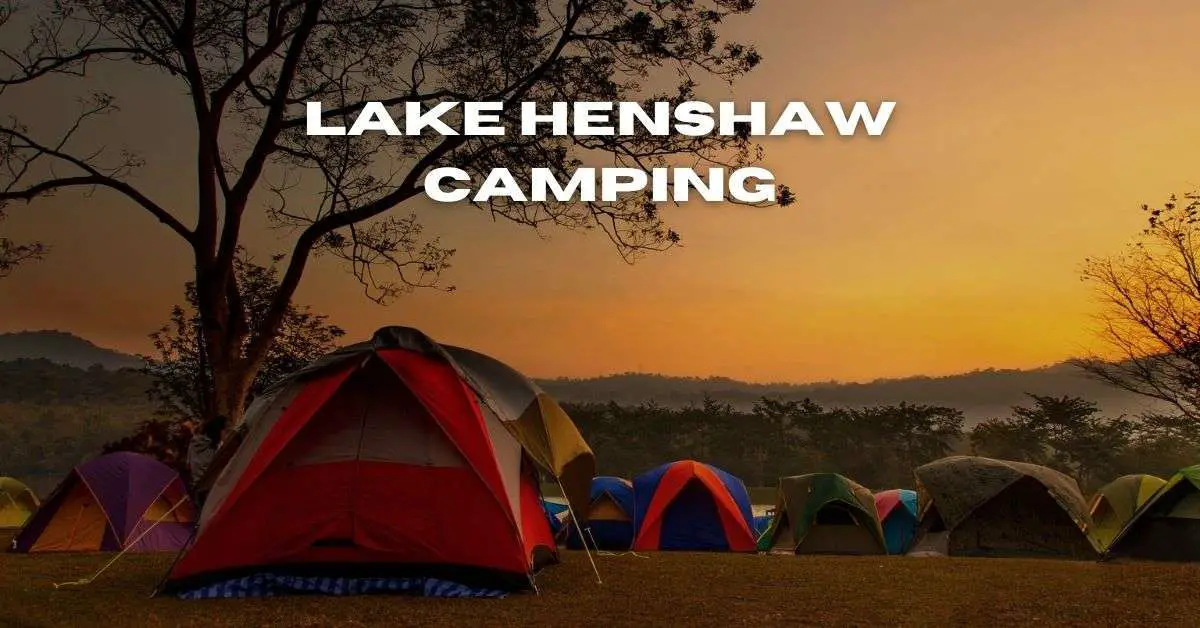 Last updated on August 17th, 2023 at 04:44 am
Getting to know Lake Henshaw by camping there is always one of my favorite things! I love being immersed in nature's peaceful, untouched beauty around the lake. Whether enjoying a beautiful sunrise or sunset, feeling the crisp mountain air, or simply roasting marshmallows over a campfire as we tell stories, camping at Lake Henshaw makes me feel so connected with nature and our surroundings.
There are plenty of activities to do, such as fishing, hiking, and exploring parts of the lake that you probably don't come across every day. Of course, all the relaxation seems just a bit more soothing after some time spent exploring and appreciating all that Lake Henshaw has to offer!
Amenities
Make lasting memories with those you love at this premier clubhouse facility. Enjoy grilling your favorite foods and gathering around the umbrella-covered patio tables — perfect for potluck dinners, business meetings, church services or birthday parties! And new recreational comforts include a sparkling pool, spa experience and children's playground. Plus all the small necessities like grocery stores nearby & laundry facilities just steps away make it an ideal oasis. Don't forget to reserve early space is limited!
Hire an RV at Lake Henshaw
Ever thought about renting an RV at Lake Henshaw? Well, we have the perfect solution for you. From Clas A, B, and C camper vans and recreational vehicles, the best rates can be found below.
Lake Henshaw Camping Cabins
Get away from it all in one of our cozy housekeeping cabins! Perfect for groups up to seven people, each cabin is equipped with everything you'll need, cookware, dishes, linens and utensils. Enjoy a hot cup of joe first thing in the morning or fix yourself something tasty using the gas stove and refrigerator provided.
So don't wait, reserve your getaway today – reservations can be made as much as 90 days ahead! And if life happens? No problem; give us 72 hours notice prior to arrival date for refunds.
Experience the Beauty of Lake Henshaw and Beyond
If you're looking for a perfect getaway, consider Lake Henshaw, a serene and picturesque lake with loads of family-friendly activities. But that's not all! The surrounding areas of Lake Henshaw have tons of incredible sights and activities to make your vacation truly memorable.
Here are some things you won't want to miss:
Conveniently located just 1.5 hours from downtown San Diego, Lake Henshaw is an easy drive away from the city buzz.
Take an enchanting 17-mile drive to Julian – a historic town with excellent shopping options for unique souvenirs and gifts.
Don't miss the loop drives to Borrego Springs to witness the breathtaking beauty of spring wildflowers.
Visit the Palomar Mountain Observatory and State Park – an astronomical delight!
Indulge in outdoor activities and explore wildlife at the nearby Cuyamaca State Park.
Feeling lucky? Check out the five casinos just within a 35-minute drive of Lake Henshaw.
Get up close and personal with wildlife at the San Diego Wild Animal Park – just 40 minutes away.
Take a leisurely hike and soak in the natural beauty of the lake's surroundings.
Enjoy live music on the weekend with Big Weekend live bands at the lake.
See if you can spot some rare birds with great birdwatching spots nearby.
Wine lovers won't want to miss Temecula, just under an hour's drive from Lake Henshaw, where you can indulge in wine tastings.
So don't wait to plan your next vacation to Lake Henshaw and beyond, where the possibilities for adventure are endless!
Can you swim in Lake Henshaw?
Feel your stress melt away and immerse yourself in the beauty of Lake Henshaw, located just an hour-and-a-half drive from San Diego.
Let nature be your companion for a night spent camping under the stars (whether you're roughing it in tents, splurging on cabins or rolling into town with RV) if that's not enough to inspire relaxation, cast out a fishing line year-round before retreating to our resort spa and pool! For more information, check out lakehensawresort.com