6 Alps Mountaineering Sleeping Bags Reviewed: (Read First)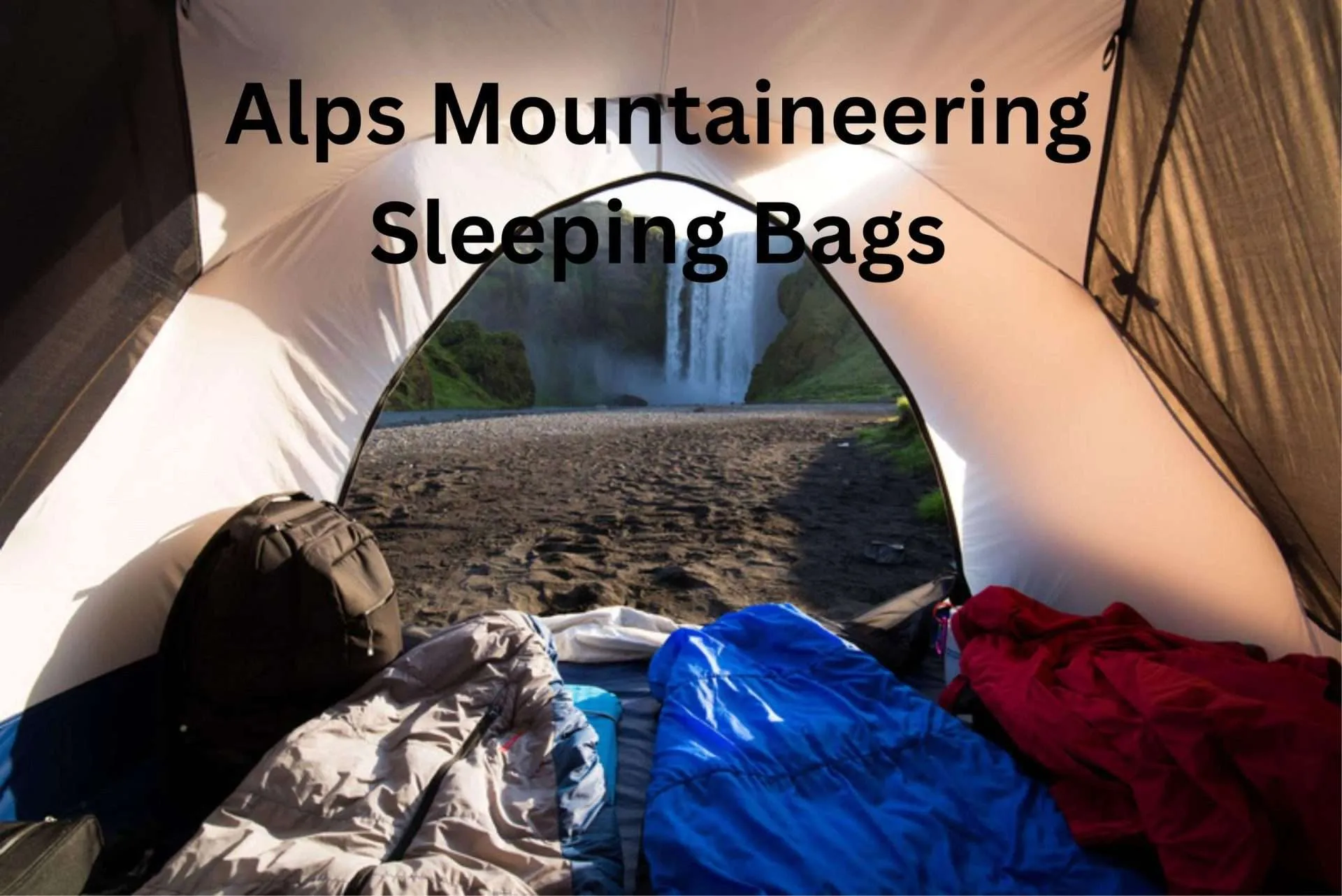 Last updated on September 21st, 2023 at 12:43 am
Just like its tents, Alps Mountaineering sleeping bags are popular because they are designed with bad weather conditions in mind. And that's why they top most reviews of the best sleeping bags. 
Alps Mountaineering is a household name among campers. From tents to backpacking bags and rainwear, this American brand has some of the best-selling sleeping bags that balance affordability and functionality.
Editor's Picks 
With 20+ Alps Mountaineering sleeping bags, how do you choose the perfect model for you? Here is your ultimate guide on how to choose the best Alps mountaineering sleeping bags and reviews of our top picks. 
Best Alps Mountaineering Sleeping Bags Reviews 
ALPS Mountaineering Crescent Lake 0-Degree
Highlights 
Shape: Mummy
Dimensions: 80" x 32"/36"
Weight: 5.25 lbs 
Insulation: Synthetic
Temperature rating: 0-degree
The Crescent Lake is among the best Alps Mountaineering sleeping bags for the money. In addition to its mummy shape, this has a contoured hood to maximize heat retention and promote restful sleep. 
The Alps Mountaineering Crescent Lake uses synthetic fiber. You don't have to worry about down getting wet and losing its insulation properties. Its synthetic fiber filling makes it a better option if you're allergic to down or feathers.
Its 0-degree rating makes it one of the best Alps Mountaineering sleeping bags for winter camping. We like that it uses a side zip because it traps a decent amount of heat when you get out of the bag at night. 
Our only complaint is that this bag is quite bulky and a bit heavy. We found it best for car camping, not backpacking. 
ALPS Mountaineering Zenith 0 Mummy Sleeping Bag
Highlights 
Shape: Mummy 
Dimensions: 80″ x 31″
Weight: 3 lbs 3 oz
Insulation: down 
Temperature rating: 0 degrees
Our next choice for the best Alps Mountaineering sleeping bags is the Zenith 0. What we have here is a mummy sleeping bag 80" in length and 31" wide. Its first advantage is its shape, which gives it a snug and hugging fit for warmth while remaining surprisingly cozy. 
The Alps Mountaineering Zenith 0 features a nylon outer structure filled with down. The result is a sleeping bag you can trust to keep you toasty even when backpacking during winter. Weighing around 3 lbs, the Zenith 0 also proves very easy to deal with.
Our only gripe with the Zenith is its steep price tag compared to its synthetic-filled alternatives. But if that's not an issue, this is a very good option, especially if you're switching to an ultralight sleep system. 
ALPS Mountaineering Twin Peak +20 Double Sleeping Bag
Highlights 
Shape: Rectangular/Double 
Dimensions: 80″ x 68″
Weight: 11.56 lbs
Insulation: synthetic 
Temperature rating: +20 degrees
The Twin Peak is easily one of the best Alps Mountaineering sleeping bags, especially among couples who enjoy snuggling. This very well-thought-out sleeping system comprises two bags that can be detached for solo sleeping. 
The outer material is made of nylon, while the filling is microfiber. The zips are strong and have inside and outside pulls for added convenience. We also appreciate the zipper pockets and Velcro that prevents the bag from unzipping.
The Alps Mountaineering Twin Peak is 20+ degrees F rated. But most current users agree it's warm enough even in colder weather conditions.
Our big complaint is its bulky size and weight. But that's understandable, considering its 2-in-1 design. If anything, its design makes it warm and soft.
ALPS Mountaineering Cinch Sleeping Bag
Highlights 
Shape: Semi-rectangular
Dimensions: 82″ x 35″
Weight: 3.7 lbs
Insulation: Synthetic 
Temperature rating: +20 degrees
Most outdoor fans are transitioning to hammock camping for two major reasons. For one, the comfort of sleeping off the ground is unmatched. Secondly, it's a considerably lighter way of camping.
If you're already into hammock camping or considering making the switch, the first thing you'll need is a sleeping bag designed for this camping style. And the Alps Mountaineering Cinch perfectly fits this description. 
At 3.7 lbs, the Alps Mountaineering Cinch is impressively lightweight for its size and synthetic fill. It has a temperature rating of +20°F. Its semi-rectangular design gives you a good balance of temperature regulation and sleeping surface. 
How to Choose the Best Alps Mountaineering Sleeping Bags 2023
Temperature Rating 
You may have realized that all Alps Mountaineering sleeping bags have a temperature rating. These ratings give a rough idea of the temperature at which the bag should be used. When choosing a sleeping bag based on temperature rating, factor in the season you plan to backpack in, the location, and how you sleep (are you a hot sleeper?).
Generally speaking, bags rated 30°F and higher are ideal for backpacking in summer. If you are backpacking between early spring and late fall, you want a bag with a temperature rating between 10°F and 30°F. For winter camping, consider bags with a temperature rating of 10°F and lower. 
Note 1: Sleeping bag temperature ratings are based on the assumption that you'll sleep on a sleeping pad and wear appropriately. 
Note 2: Choose a sleeping bag with a temperature rating 5-10°F lower than the minimum temperature expected at your destination.
Shape of the Sleeping Bag
Alps Mountaineering sleeping bags come in all shapes: mummy, barrel, rectangular, semi-rectangular, double bags, and quilt. While this comes down to personal preference, the shape of the sleeping bag also affects how warm you sleep and how much space you have inside. 
Mummy bags have a snug fit that helps with heat retention while maintaining a light and compact design. They are the best for all-season use. 
Rectangular bags are the best for backpackers who enjoy sprawling out when sleeping, thanks to their roomy design. While they are inexpensive, they are bulky to pack. 
Semi-rectangular bags- they are a blend of mummy and rectangular sleeping bags. They are moderately warm, priced, and more compact than rectangular bags. 
Double bags- great for couples who like to snuggle. Most of these can also be separated into solo bags with ease. 
Sleeping Bag Length
Alps Mountaineering sleeping bags have the manufacturer-recommended sleeper length. Choose a sleeping bag with a length that's roughly your height. Don't worry about getting a bag that fits like a glove. Alps Mountaineering sleeping bags have 6-8 inches of extra room to balance roominess and efficiency.