RV Rental Galveston TX: Exploring the Coastal Beauty of the Gulf Coast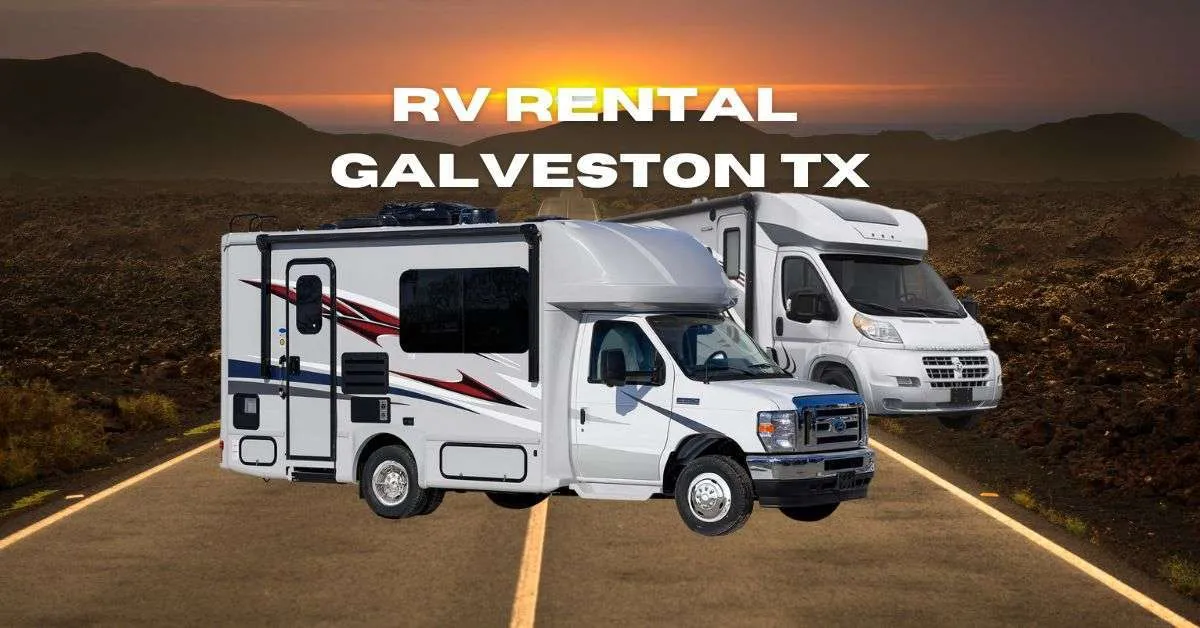 Last updated on August 17th, 2023 at 04:47 am
Looking for the best RV Rental Galveston has to offer? Galveston, located on the Gulf Coast of Texas, is a vibrant coastal city known for its beautiful beaches, rich history, and lively entertainment scene.
I had no idea about the coastal beauty of the Galveston region by renting an RV, I got to experience serene beaches, uncover historic landmarks, and relish in delectable seafood.
Whether you crave a tranquil retreat or an exhilarating escapade, an RV adventure in Galveston ensures a remarkable journey along the mesmerizing Gulf Coast.
Benefits of Renting an RV in Galveston
Exploring Galveston by renting an RV presents numerous advantages that elevate your travel experience. Take note of these key benefits to enhance your journey:
Flexibility and Freedom: Renting an RV gives you the flexibility to travel at your own pace and explore the area on your own terms. You can choose your own itinerary, visit multiple locations, and have the freedom to change your plans as you go.
Comfortable Accommodation: An RV provides a comfortable and convenient home on wheels. With amenities such as sleeping quarters, kitchen facilities, and bathrooms, you can enjoy the comforts of home while being surrounded by the coastal beauty of Galveston.
Scenic Camping Options: Galveston and its surrounding areas offer a range of scenic camping options. From beachside RV parks to campgrounds nestled in nature, you can choose a location that suits your preferences and enjoy the beauty of the Gulf Coast right outside your RV.
Access to Beaches and Outdoor Activities: Galveston is renowned for its beautiful beaches and abundant outdoor activities. Renting an RV allows you to easily access the beachfront areas, participate in water sports, enjoy fishing excursions, and experience the natural wonders of the Gulf Coast.
Popular RV Rental Options in Galveston
Galveston offers various RV rental options to suit different preferences and group sizes. Here are some popular choices:
Class A Motorhomes
Class A motorhomes exude spaciousness and luxury, elevating the RV experience to one of ultimate comfort and refinement. These vehicles boast full kitchens, bathrooms, separate sleeping areas, and generous living spaces, making them a perfect choice for families or groups embarking on a coastal adventure and seeking unparalleled convenience and indulgence.
Class C Motorhomes
Class C motorhomes are more compact than Class A motorhomes but still offer ample living space and amenities. They often feature a sleeping area above the driver's cabin, as well as a fully equipped kitchen, bathroom, and comfortable seating area. Class C motorhomes are a popular choice for families or smaller groups looking for a balance between size and maneuverability.
Travel Trailers
Travel trailers are towable RVs that can be hitched to a compatible vehicle. They come in various sizes and configurations, offering sleeping areas, kitchenettes, and bathrooms. Travel trailers provide the flexibility of using your own vehicle for exploration while still enjoying the comforts of an RV.
Fifth Wheels
Fifth wheels are towable RVs that offer additional living space and amenities. They often feature multiple slide-outs, separate sleeping areas, fully equipped kitchens, and spacious living areas. Fifth wheels are popular for larger groups or those looking for a more spacious and luxurious RV experience.
Finding the Ideal RV Rental in Galveston
To find the ideal RV rental in Galveston, consider the following options:
Rental Companies
Research reputable RV rental companies in Galveston that offer a variety of RV options. Compare rental rates, read customer reviews, and ensure that they provide well-maintained vehicles and excellent customer service.
Online Rental Platforms
Ready to hit the road? Explore the RVshare and Outdoorsy platforms – they're like Tinder for RVs, connecting wanderlust-filled travelers with RV owners in Galveston. Take your pick from a wide range of rigs that match your style and budget. Remember to check those reviews and have a chat with the RV owners for a seamless rental adventure! Let's roll, road warrior!
Consider Your Needs and Budget
When selecting an RV for your Galveston adventure, consider factors such as the number of travelers, desired amenities, budget, and driving comfort. Choose an RV that accommodates everyone comfortably and has the necessary features to make your trip enjoyable.
Planning Your RV Adventure in Galveston
Before embarking on your RV journey in Galveston, it's important to plan your itinerary and make necessary preparations. Consider the following aspects:
Explore Galveston's Beaches
Galveston boasts several beautiful beaches, including Stewart Beach, East Beach, and Galveston Island State Park. Spend time lounging on the sandy shores, swimming in the Gulf waters, or engaging in water sports such as kayaking and paddleboarding.
Visit Historic Landmarks
Galveston is steeped in history and features impressive historic landmarks. Explore attractions such as The Strand Historic District, Bishop's Palace, and Moody Mansion to learn about the city's past and architectural heritage.
Enjoy Fresh Seafood
Indulge in the local culinary scene by savoring fresh seafood dishes. Galveston offers numerous seafood restaurants and markets where you can sample Gulf Coast specialties like shrimp, oysters, and Gulf red snapper.
Moody Gardens
Visit Moody Gardens, a unique entertainment complex featuring attractions such as aquariums, rainforest exhibits, and a discovery pyramid. Immerse yourself in the wonders of nature and learn about various ecosystems.
RV Parks and Campgrounds in Galveston
Galveston offers several RV parks and campgrounds that provide convenient facilities and access to the area's attractions. Consider the following options for your stay:
Galveston Island RV Resort: Located near the beach, this RV resort offers full hookup sites, swimming pools, a hot tub, and various amenities to enhance your stay in Galveston.
Jamaica Beach RV Resort: Situated in nearby Jamaica Beach, this resort provides RV sites with beach access, recreational facilities, and stunning views of the Gulf Coast.
Dellanera RV Park: This beachfront park offers RV sites just steps away from the sandy shores of the Gulf of Mexico. Enjoy beachfront camping, scenic views, and the soothing sound of crashing waves.
Final Thoughts
Renting an RV in Galveston offers me the perfect gateway to explore the coastal beauty and vibrant atmosphere of the Gulf Coast. From relaxing on pristine beaches and indulging in fresh seafood to discovering historic landmarks and enjoying outdoor activities, Galveston has something to offer every traveler.
I can embrace the freedom of the open road, the comforts of my RV, and the breathtaking views of the Gulf as I embark on a memorable journey along the coast.
FAQs
When is the best time to visit Galveston, TX? Galveston can be visited year-round, but the spring and fall seasons offer pleasant weather and fewer crowds. Summers can be hot and humid, while winters are mild. Consider your preferred activities and weather preferences when planning your visit.
What are the must-visit beaches in Galveston? Galveston offers several beautiful beaches, including Stewart Beach, East Beach, and Galveston Island State Park. Each beach has its own unique charm and amenities, so you can choose the one that suits your preferences.
Are there historic sites to visit in Galveston? Yes, Galveston is rich in history and features several historic landmarks. The Strand Historic District, Bishop's Palace, and Moody Mansion are among the notable sites that offer insights into the city's past.
What are some popular outdoor activities in Galveston? Galveston provides ample opportunities for outdoor activities, including swimming, sunbathing, fishing, kayaking, and paddleboarding. You can also explore the Galveston Island State Park, which offers hiking and birdwatching trails.
Can I rent an RV in Galveston, TX? Yes, there are RV rental companies in Galveston and the surrounding areas that offer a variety of RV options. Research reputable rental companies, compare rates, and read customer reviews to find the best rental option for your needs. Booking in advance is recommended, especially during peak travel seasons, to secure your desired RV.