Grill and Chill: 5 Best Compact Grills for Camping
Last updated on April 11th, 2023 at 03:40 pm
Oh, the joys of camping! Just me, the great outdoors, and my best compact grill for camping. You know, it's funny how something so simple can bring so much happiness on those camping adventures. I've tried a few grills in my time, but there's one that has stolen my heart and never fails to impress. It's hands down the best-packed grill for campers.
These little beauties are super easy to set up, they heat up like a dream and can create the perfect char on my steaks while still leaving them juicy on the inside. Trust me, fellow campers, if you're looking for a grill that's going to kindle your love for cooking under the stars, then this blog is the one you need in your life.
Weber Q1400 Electric Compact Grill for Camping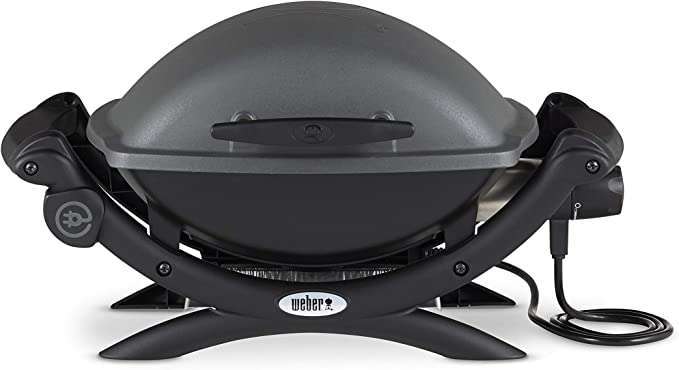 Enjoy grilling excellence with the Weber Q 1400 Electric Grill! This small but mighty appliance has all the features you need to make delicious burgers, steaks, chops, chicken, and vegetables and fruit. Its porcelain-enameled cast-iron grates are durable enough for indoor or outdoor cooking. Plus, its sleek new look offers improved ergonomic construction from a more prominent grip handle and control knobs to sturdy front and rear cradles…all with that classic Weber quality assured by their logo on the lid.
Coleman RoadTrip 285 Compact Grill for Capers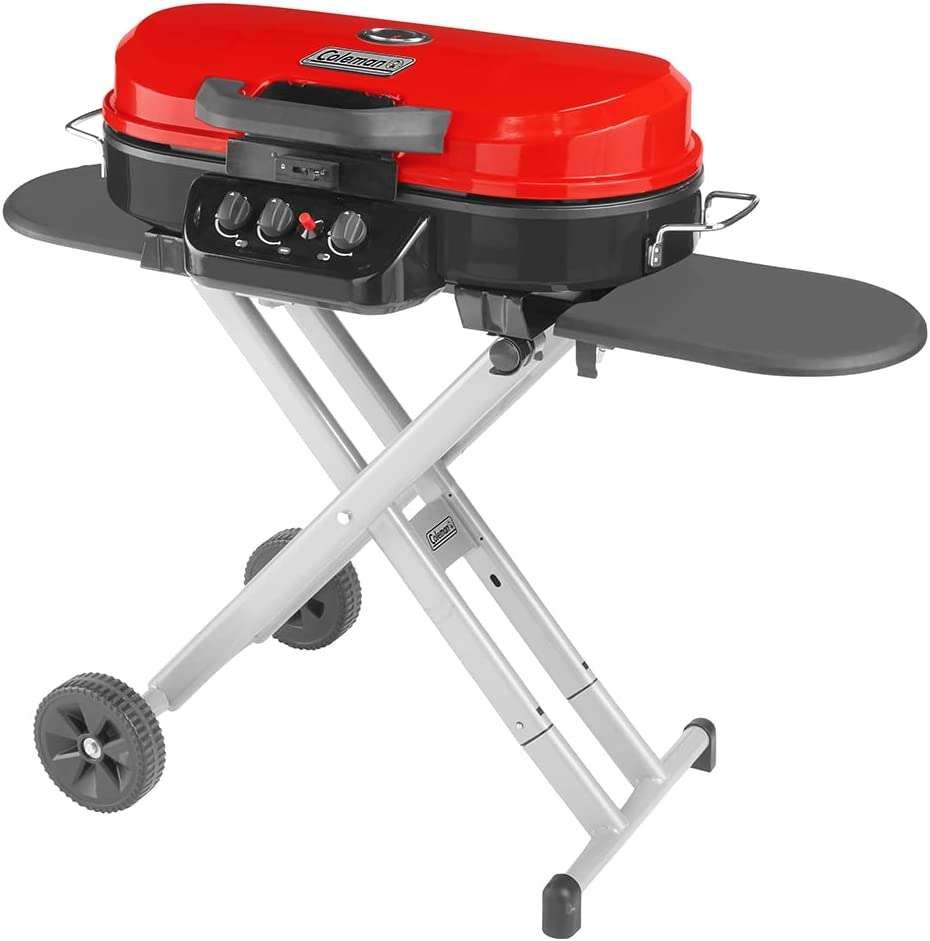 The Coleman RoadTrip 285 Portable Stand-Up Propane Grill is the one of the Best Compact Grills for Camping or tailgating trips! With its Instastart ignition button, easily adjustable heat settings and up to 20,000 BTUs of power across a generous 285 sq.in cooking area made from cast iron with porcelain coating you'll be able to cook tasty meals without breaking into a sweat.
Plus, take advantage of the optional Swaptop interchangeable cooktops (sold separately) and prepare breakfasts on stovetop burners as well as fry savory dishes using a griddle; what's not to love?! So come rain or shine, delicious campfire meals await you!
Weber Smokey Joe Grill for Camping
Take your grilling experience to the next level with Weber Go-Anywhere Mini Grill. It's perfect for when you're out on an adventure or just enjoying a day at the beach savoring delicious barbeque experiences in style and quality, thanks to the renowned brand Weber!
Camp Chef Pursuit Grill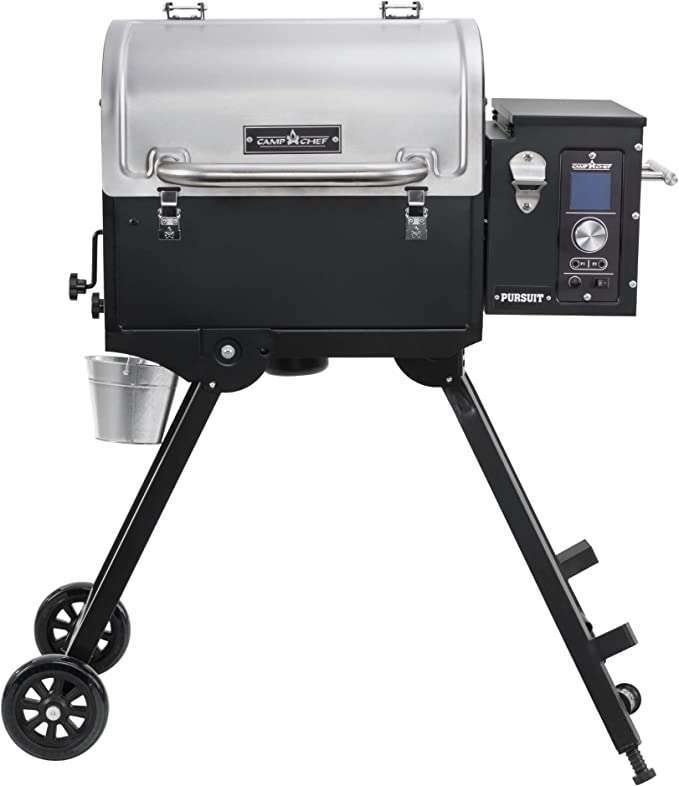 In 1990, founder Ty Measom aimed to create an improved outdoor cooking solution that was compact yet powerful. After detailed engineering and tinkering (and some healthy doses of creative brainstorming!), the Pro60 and Camp Chef as we know it today was born! This simple design impressed outdoorsmen everywhere with its impressive durability – but since then, we've only gotten better, introducing griddle attachments & grill boxes alongside cast iron pieces and even pellet grills in recent years. The last 30 have been quite the journey… And through all this time, our mission has stayed locked in: provide campers with high-quality cookware they'll love!
Gather your family and friends, grab your gear, and get set for an adventure that tastes great! With Camp Chef's long-lasting durability, versatility, and portability, you could be sizzling steaks on the back patio or barbecuing in Bolivia. Make memories with people you love, as outdoor cooking has never been easier nature provides all of us with a majestic backdrop to savor delicious meals on one of the best grills while creating lasting experiences.
Final Thoughts
You simply can't go past the Webber Q 1400 compact Grill for camping adventures. This mini marvel packs a powerful punch with all the features you need for your culinary endeavors! It's durable enough for indoor or outdoor cooking. They are all fantastic grills and should be researched further by checking out the reviews here.