Best Camping Bath: 3 Clean Camp Comforts For Cleanliness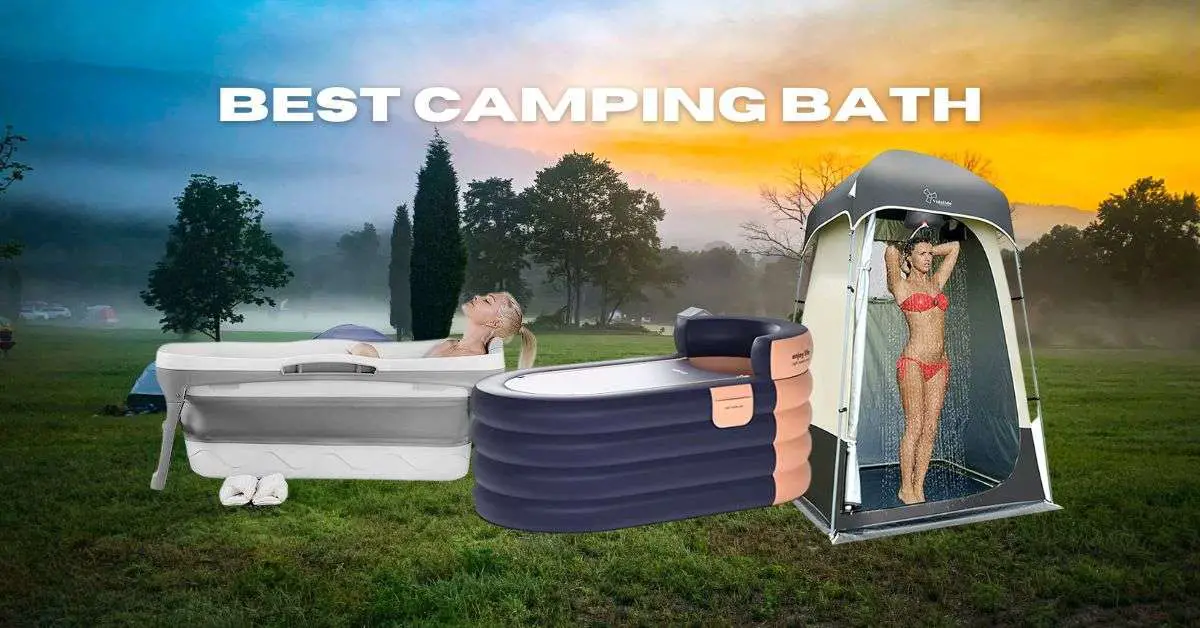 Last updated on July 23rd, 2023 at 04:41 am
You wouldn't believe it but I've found the best camping bath and shower options that I use when I'm feeling (and smelling) a bit off.
I have several methods to stay clean and refreshed while camping in the great outdoors. Camping provides a remarkable chance for me to fully immerse myself in nature and escape the hustle and bustle of daily routines.
Nevertheless, upholding personal hygiene poses a challenge in the absence of conventional restroom facilities.
How We Stay Clean: Our Top Picks
Indulge in Luxury: Portable Bathtub for Adults
For those seeking an elevated and indulgent camping experience, including a mobile adult bathtub holds immense value. Enjoy the pinnacle of luxury and relaxation amidst the great outdoors.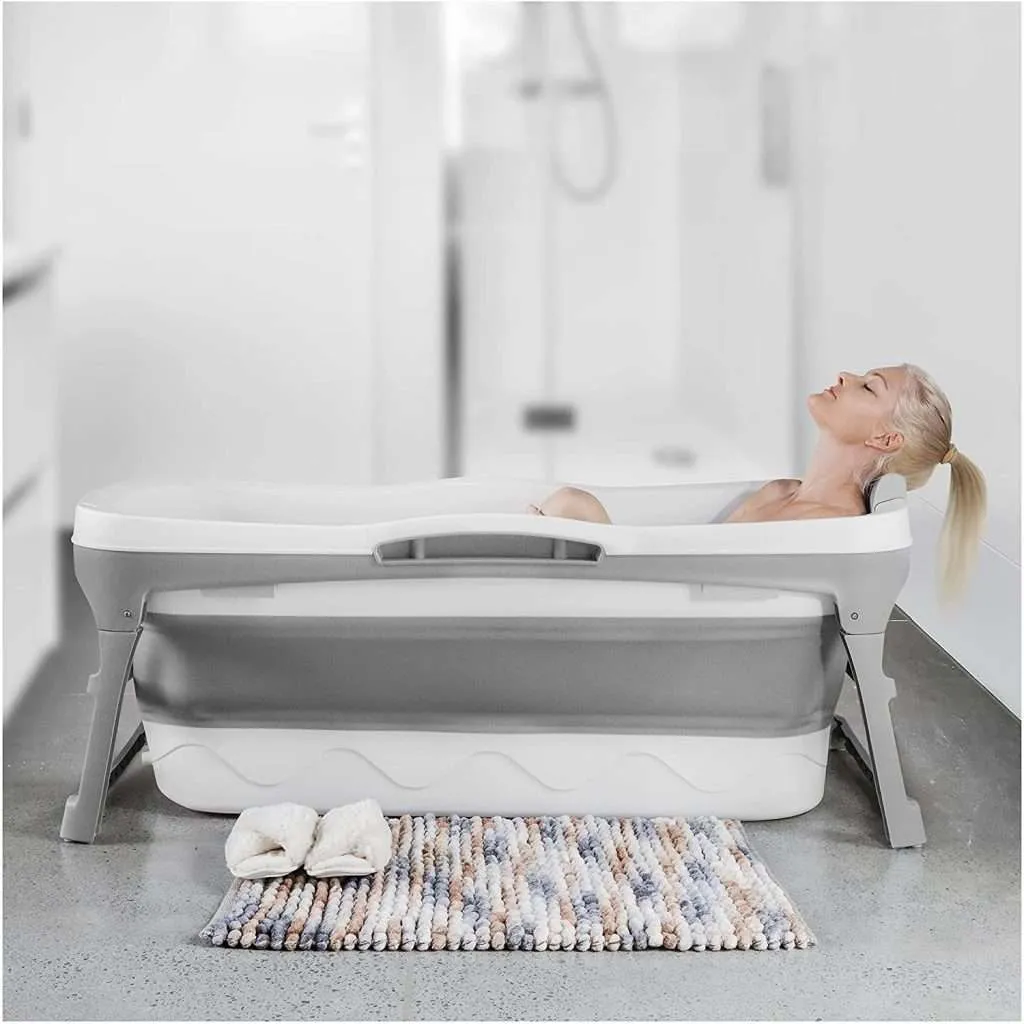 Picture yourself enveloped in warm, tranquil waters, surrounded by the serene beauty of nature, far from the chaotic pace of daily life. Delight in this indulgent experience, as it grants you a profound sense of peace and revitalization amidst your outdoor expeditions.
Whether you're camping near a tranquil lake or deep in the mountains, a portable bathtub offers you the opportunity to immerse yourself in the comforts of home while embracing the breathtaking beauty of the great outdoors.
So pamper yourself and create unforgettable memories with a truly indulgent bathing experience while camping.
Inflatable adult bathtub with wireless electric air pump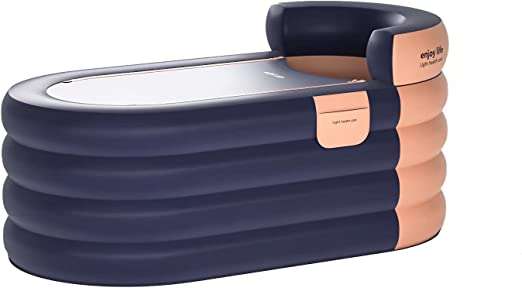 Inspired by interstellar spaceships in the vastness of the universe, I created the space capsule bath to change the stereotypical rhythm of life and integrate the concept of technology into my home life. It helps me release stress and allows my body and brain to relax continuously, as if I am floating in the silence of space.
| | |
| --- | --- |
| Color | grapefruit tangerine |
| Material | PVC |
| Brand | Totalral |
| Item Dimensions LxWxH | 63 x 33 x 29 inches |
| Style | Victorian |
| Finish Type | Painted |
| Installation Type | Inflatable |
| Capacity | 430 Liters |
| Shape | Semi-Circular |
| Product Dimensions | 63″L x 33″W x 29″H |
Key Benefits
This inflatable bathtub is meticulously crafted using high-quality, non-toxic, and environmentally friendly PVC imported from Germany, ensuring your peace of mind. With the application of hot-melt technology, it also offers exceptional durability. Elevate your bathing experience with this exquisite piece of craftsmanship.
Wireless core flash charging: including a super convenient wireless electric air pump, 3 layers of high-precision smart chips, and one-key forming in 40 seconds. Foldable for easy storage and portability, allowing you to enjoy spa-quality relaxation anytime, anywhere.
Indge in ultimate comfort with our luxurious SPA experience. Our large-area annular backrest provides unparalleled relaxation and decompression. The soft and waxy quilted bottom ensures optimum comfort and protection from the cold. Experience a "first-class" reclining sensation with our simulated human embrace design. The ergonomic annular soft backrest envelopes you, releasing all your stress and pressure. Elevate your comfort and unwind like never before.
Experience the ultimate floating bath sensation: immerse in 65cm+ deep water, perfectly reaching chest level for a zero-gravity decompression effect. Specially designed for long-legged bathers, there's no need to curl your legs to soak in comfort. Our 6-layer quilt provides exceptional insulation, while the 360-degree surrounding airbag prevents any heat loss. Enjoy the long-lasting warmth with our 3-hour temperature lock feature. Indulge in pure relaxation like never before.
Healthy Lifestyle: Regular soaking in water can help remove toxins from the body, improve skin condition and help you lose weight.
Review
While may not be perfectly symmetrical, this tub slightly leans to one side. Nonetheless, it hasn't diminished my love for it! It's sturdy, spacious enough for larger individuals, and among the inflatable tubs I've bought, it holds the top spot as my favorite!

Jan
Convenience at Your Fingertips: Portable Camping Showers
If you often yearn for a more conventional shower experience while camping, it might be worth contemplating the acquisition of a portable camping shower. These ingenious contraptions have revolutionized the way we can indulge in a revitalizing cleanse while immersing ourselves in the wonders of nature.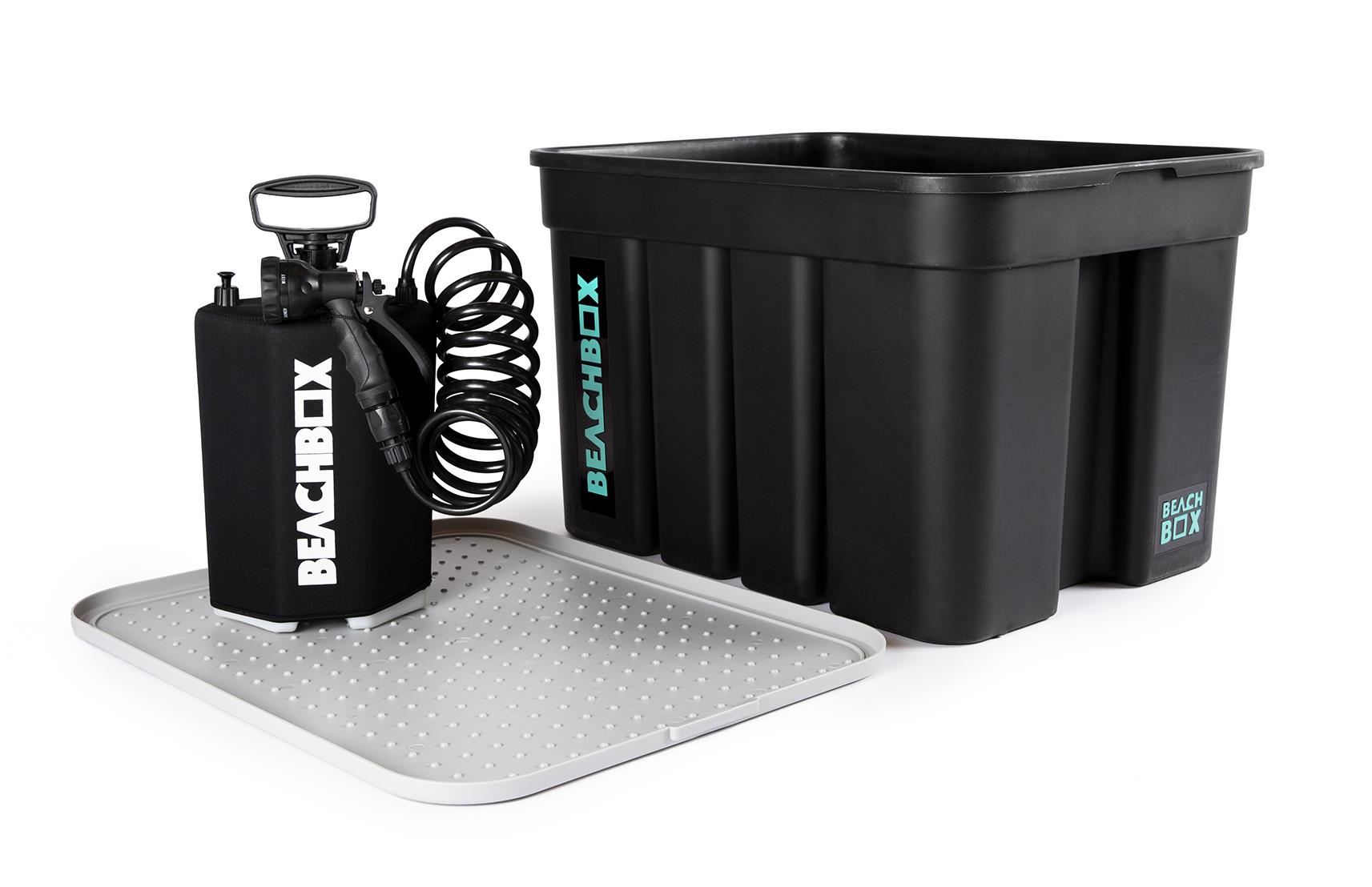 Thanks to their compact design and convenient portability, portable camping showers offer a refreshing solution, allowing you to prioritize hygiene and rejuvenation even in the most remote hideaways. Whether you embark on a camping trip or venture into the wild, a portable camping shower adds a touch of comfort and familiarity to your outdoor escapades. Embrace the best of both worlds – nature's wonders and modern comfort!
The Magic of Portable Camping Showers!
These innovative devices are designed to revolutionize your daily routine. With a built-in water reservoir, an efficient pump system, and a convenient showerhead, they bring the convenience of a refreshing shower right to your fingertips.
Whether you're adventuring in the great outdoors or seeking a convenient way to stay refreshed on-the-go, these ingenious devices ensure you never have to sacrifice cleanliness and comfort. Indulge in the ease and luxury of a portable shower that promises an invigorating experience, no matter your location.
Shower Savvy: Embracing the Art of Proper Showering
Powered by either batteries or a manual hand pump, they create water pressure to deliver a satisfying shower.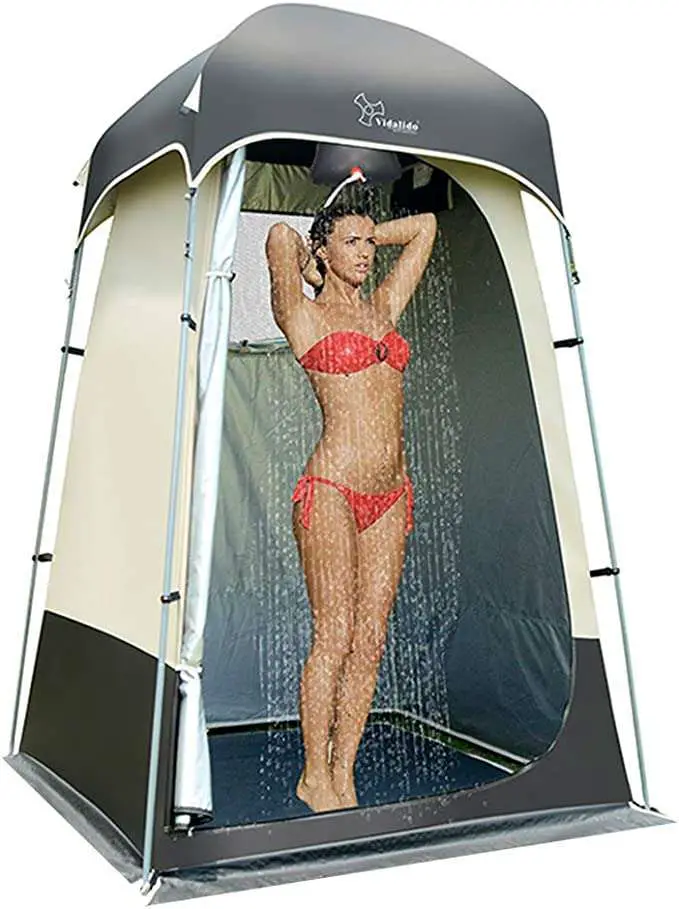 Not Quite a bath but a nice portable shower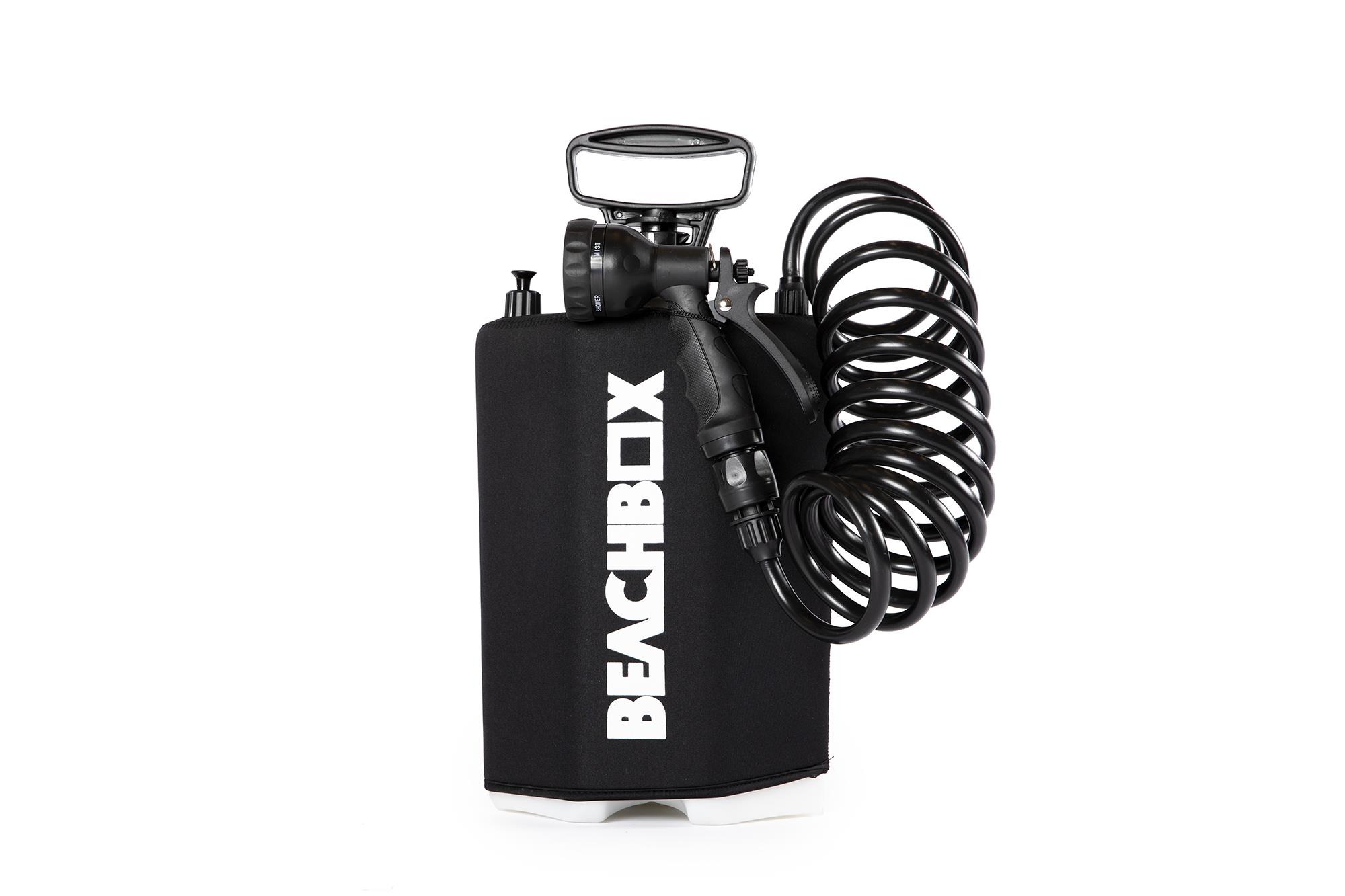 Final Thoughts
Its hard to say what is the best camping bath on the market, I love the convenience of the inflatable bath however the sturdiness of the foldable bathtub is great and kinda feels like home. Ill let you decide. Stay Clean!